Hope you all caught my spot on the Hallmark Channel's new show, Home & Family, last Friday. We had a fantastic time on set with Mark, Paige, and crew discussing how easy and fun it is to glamp in your backyard. For those of you who couldn't catch it, stay tuned and we'll post some clips from the show in the next couple of days. Don't forget, there's still time to enter to win the Mountain Rose Herbs Pampered Glamper Kit.
And what's more?
Wine not, my dear readers.
I have swag for you.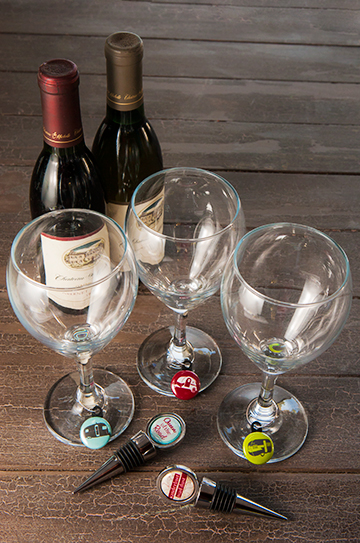 When out glamping, ya gotta quench that thirst. Create some road dust when you wanderlust. Just be sure to properly stow the bottle!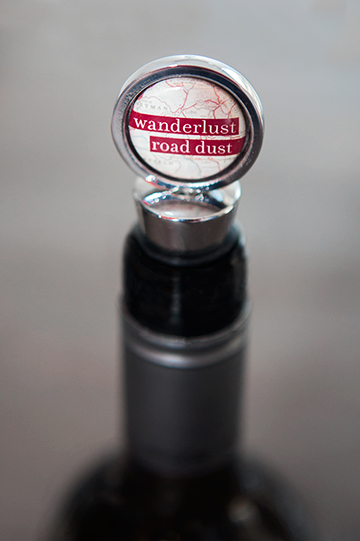 These bottle stoppers are one-of-a-kind and made right here by our darling farmgirl, Kate Hodges.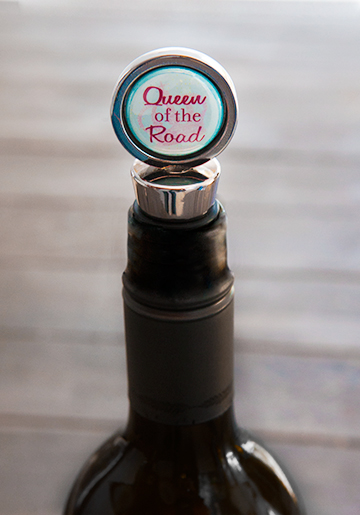 And glamping charms!
There's nothing worse than setting down your glass … and feeling like a nincompoop when you go back and it's wandered. (Have you tried telling the difference between Chardonnay and Sauvignon Blanc? Not easy.)
Airstream charms to the rescue.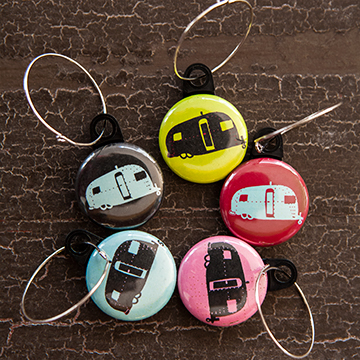 Then, we have teardrop trailers … and …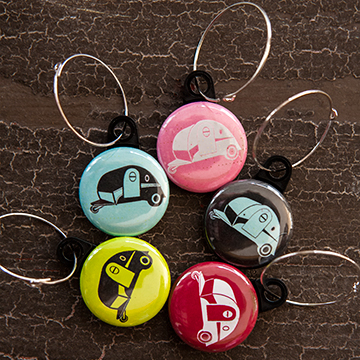 Shastas!
Click here to purchase your very own set.
You'll receive five wine charms (you choose your trailer) and a wine stopper of your choice.
Quantities are limited ladies, so don't dilly-dally. :]