My still-life view of the world (from my top-floor window) this wondrous day after going out to feed our cows and chickens. The cattle are lowing, fresh snow has fallen, the air is still, and the welcoming sun is the brightest star in the sky. All is right in my world. How about yours?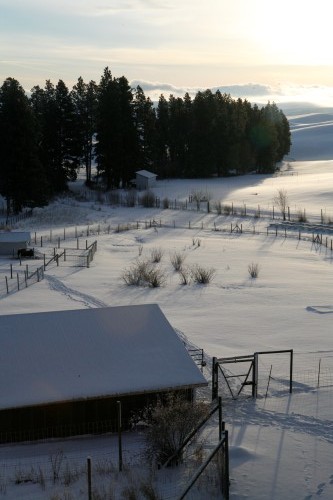 Now, onto that cherry pie I promised my family …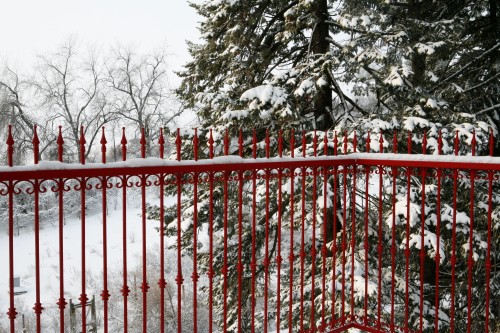 And ham and taters and squash and ….