Dear Mary Jane Farmer,
(LOVE how Anne Marie addressed her letter to me.)
"Please find the enclosed Paper Petal ornament that was made and designed from the pages of your magazine especially for you. I hand make each one designed specifically for someone from their old cards, books, magazines, etc. They have made great personal gifts over the years and I thought you might enjoy one of your own! I am including another one so you can see how much they vary, making each one special in it own way. I really enjoy your magazine and wish you all the best this holiday season."
Anne Marie, NC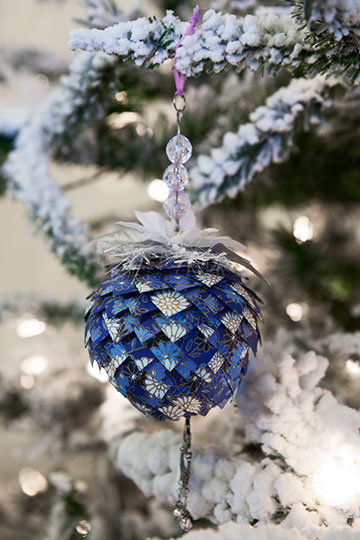 Awwwww.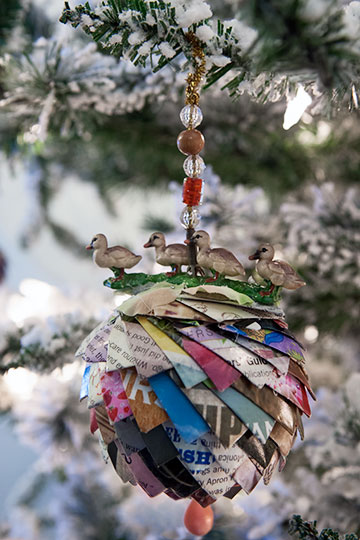 My magazine never looked better. Thank you Anne Marie!