From my office window, sky and land come together on equal terms.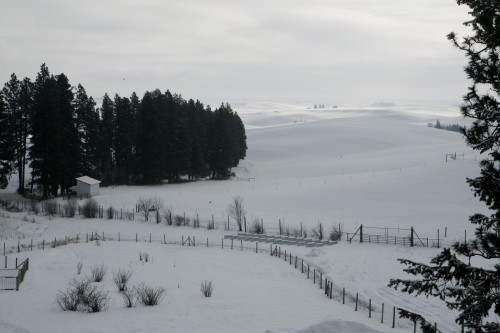 With the occasional blue-sky tease to the east.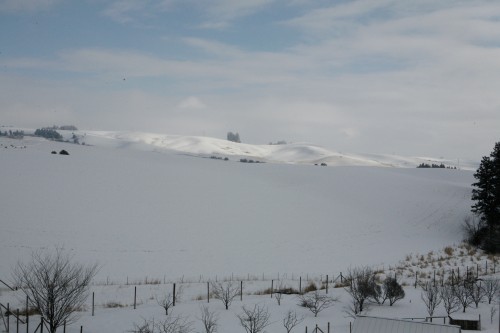 My greenhouse, full of greens, is cozy under a blanket of fresh snow.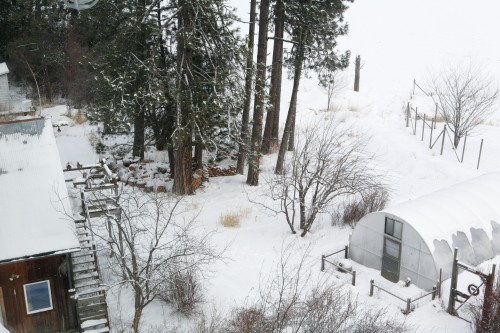 And my animals?
Cozy and warm.
My fall-planted kale is holding its own, waiting for spring.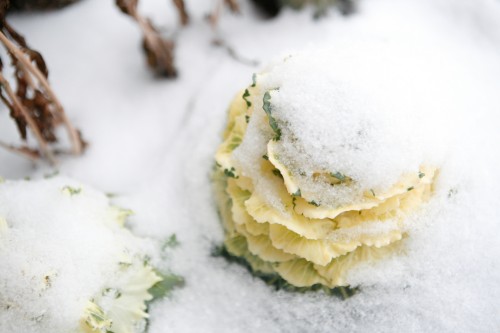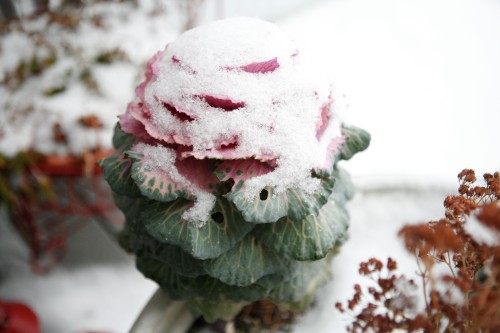 What have I been working on all weekend? A second celebration of Christmas! I'm decorating outside trees, building wreaths, waxing sleigh runners and skiis, and dusting off my ice skates. Why holiday decor in January? I'm working on next year's December issue of MaryJanesFarm magazine. Photos, photos, photos. Lucky me, right? Pandora's Celtic holiday music is keeping me in the mood. Christmas fiddle anyone?