I'm curious. How did your significant other show-you-the-love on V-day? Me? I got not one (apparently he didn't give me gooder grammar), but three, THREE baby dripping-with-sweetness, organic watermelons. (An out-of-season delicacy that had me swooning and spoonin' in no time.)
And, AND … organic kale for my chickens. I kid you not. I've picked my greenhouse kale down to its very nubbins and was saying how sorry I felt for my chickens this time of year. "Poor things, I'm out of greens." So what did hubby really give me in its most finest final form? Dark yellow yolks again, that's what. (You know that's what gives your homegrown eggs their vibrant color, right? Chlorophyll.)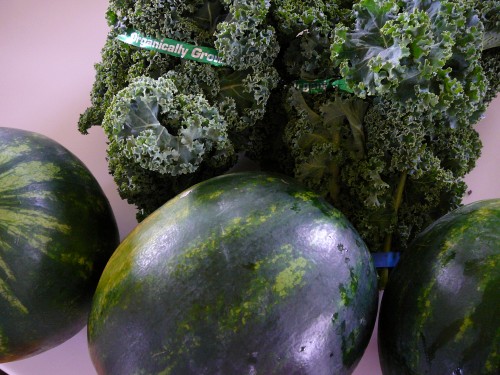 No flowers for me because I still had some from our wedding anniversary we celebrated last week. 20 years and counting.
Or not. There comes a time when things like age and number of years matter less and less. We're in that more and more gettin' older stage. You know, too many candles for the cake kind of thing.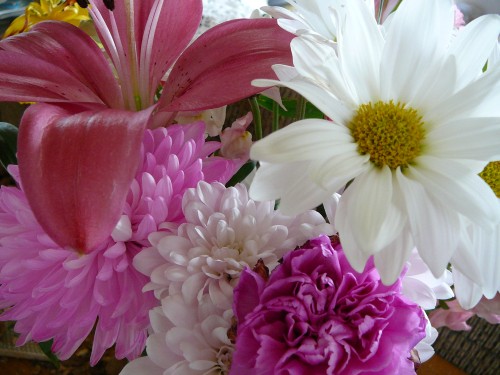 And what did my darlin' get from me? Can you imagine the pair of feet that require a size 14 EE shoe? They almost qualify as a pair of skis. Or two deep-sea under-the-bed-cover submarines. Or aircraft carriers.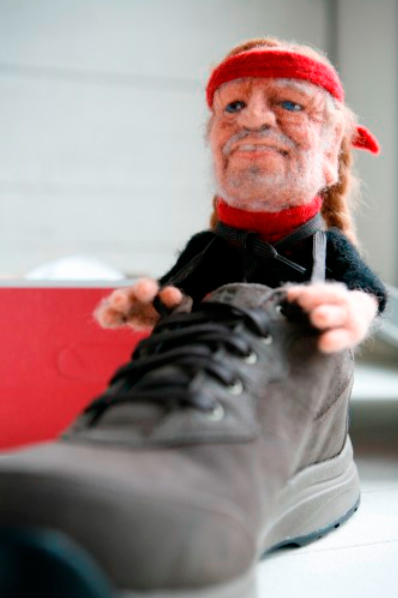 They were obviously a special-order item for my very V-day special guy… you could land a helicopter on the nail of his big toe … he uses pruning shears to trim …
Anyone else get kale from their sweetie on V-day? And if not, what "appropriately farmgirl" gift DID you get? Or not appropriate:) Moving on …