Gather 'round, Downton Abbey fans …
It's time to dish!
Julian Fellowes, the Academy Award-winning fellow who created and writes Downton Abbey, has just offered up an interview about the series' next season. (Here's some fun trivia: In addition to playing numerous acting roles as English royalty, Julian is actually royalty himself—his full name is Julian Alexander Kitchener-Fellowes, Baron Fellowes of West Stafford.)
You may have a titch more self-control than I do,
and I totally respect that,
but if you are desperate to savor a few savory snippets of the season to come,
then surrender to temptation and read on …
"I'm not giving anything away by saying that one of the main themes is the rebuilding of Mary, that Mary has to rebuild her life in a society which is changing," Fellows says. "We would see women's roles in the '20s as being very much behind women today. But it was a big advance on what it had been 30 years before. And that's all explored in the show."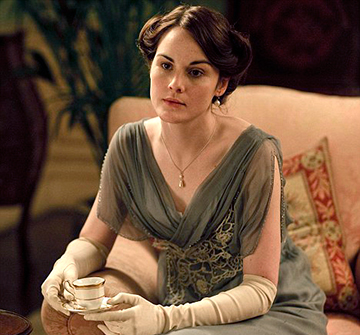 Fellowes also alludes to his plans to write a new period drama for NBC.
Want more?
Indulge in the rest of the interview here.