We've had the most beautiful weather this past week. While Mom and NannyJane were traveling to a farmgirl glamping gathering in Kansas (stay tuned for their posts), Dad took Mia, me, and our pup camping last weekend.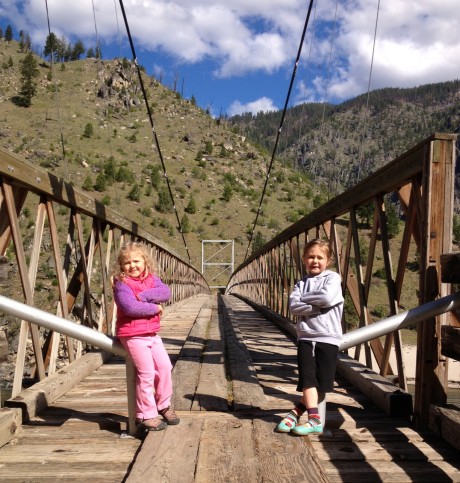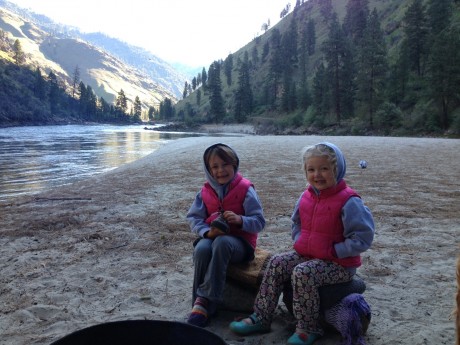 We may live in Idaho, but we have our own white sandy beaches! We visit the Salmon River so much that Mia thought our family owned it.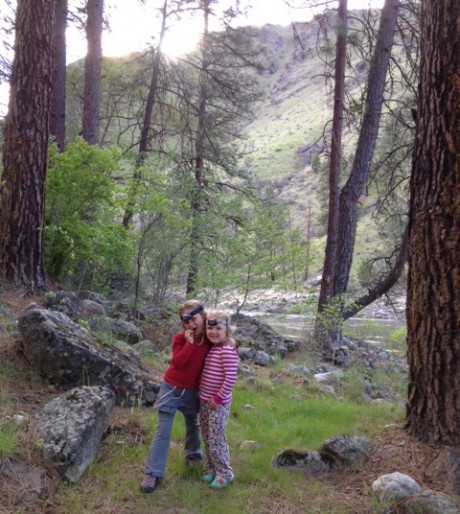 We roasted sausages, played in the freezing-cold river, took a day hike, wore our headlamps once it started to get dark, and learned how to cast with our fishing poles. Dad caught two fish, but we need to keep practicing.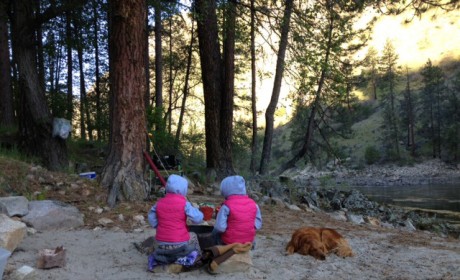 Another beautiful camping trip. Thanks, Dad!