Remember my post on Saturday about hubby driving Lucille, our tractor, to town? I was elusive then and will be again today. Do stay tuned though. I'll pull it all together in the end. But first, take note of the colors in this sign. I put this sign up a few years ago when my bees swarmed and took up residence in an ancient, almost rotten apple tree near where we park our cars at the farm. Okay, I thought. I won't be able to harvest their honey, but a beehive in an apple tree sounds so right somehow.
But sadly, bears can't read and a bear (or another critter with claws) did, in fact, raid and destroy most of the combs. The bees disappeared and never returned.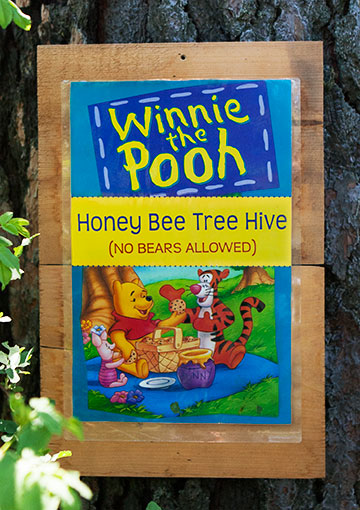 Fast forward a few years later when the sign, the tree, and the abandoned hive needed to come down. Why?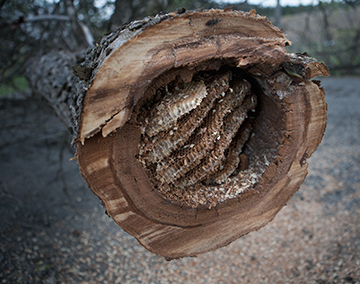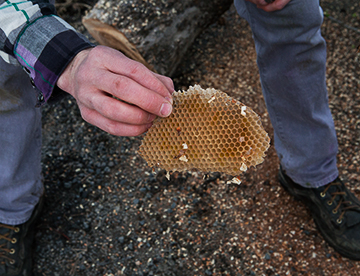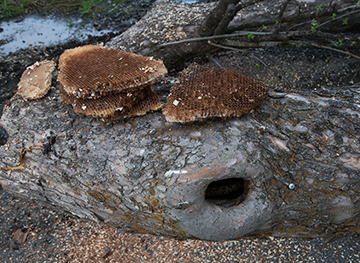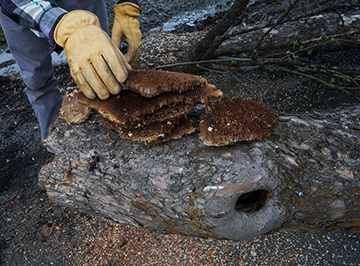 Does it help that I'm saving the remaining honeycomb for an art project? Does it matter that we're using the wood in our smoker? Barely. I'd rather have a Winnie the Pooh tree. But wait! There's restitution afoot.