While Etta Jane is awaiting giving birth at the WSU Veterinary School, our attentions are turned to the other bovine beauties at my farm. We caught Sally O'Malley this week (you may remember "Scratching Post") getting her itch on with what's left of this dilapidated tree. Do cows purr?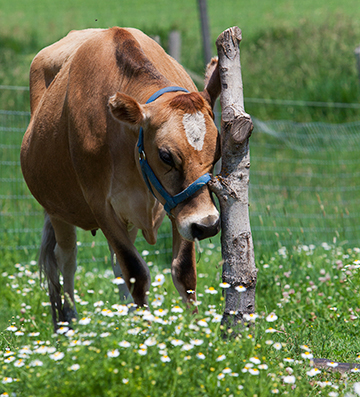 Oooo how she was enjoying it. You could hear her smile.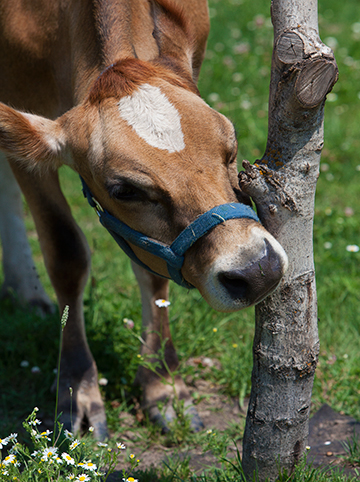 Then, suddenly, who comes tearing across the field with gale force? None other than Ms. Maizy, who is one of the cows I milk every day. With an eyes-closed "huff," she knocked Sally off her tree. "Can't you read?"
Maizy is "herd boss" around here and quite a bit larger than most of my herd. Oh, and the one leading the pack when they all get into mischief. Maizy is the one who's figured out how to open our gates (making it so I have double locks on everything).
3 …
2 …
1 …
Impact!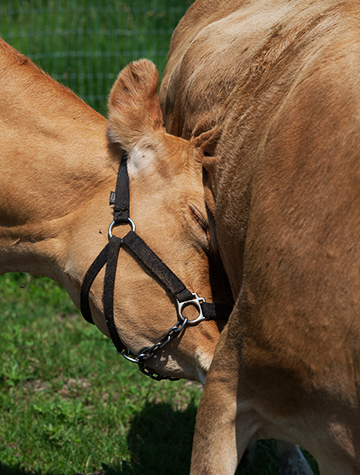 Oh. my. cows.
I think this cow book I'm working on has begun to go to their heads.
Now they are vying for prime photo positions?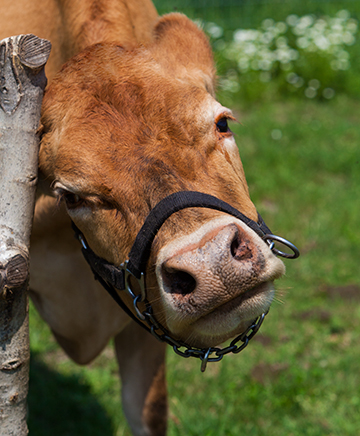 Yes Maizy, we see you. 😉