Are you having one of those dog days of summer? I mean MEOW, it's hot in the Design Studio.
Though not as humid as our southern neighbors. (I commend you all, by the way, for surviving HUMID heat.) We topped 94° last Thursday … and were in a state of lethargy.
Rascal summed it up pretty well … her face says it all.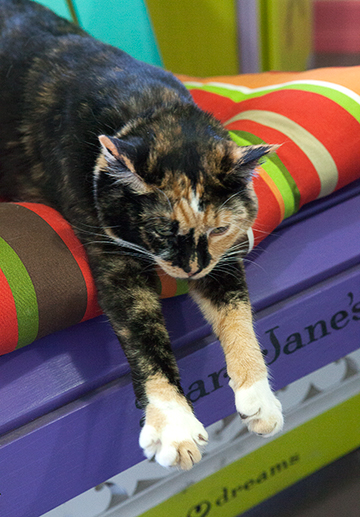 Too hot to even tuck in the paws … and back to sleep we go.