Rascal was born on Valentine's Day, and so naturally, we had a party yesterday to celebrate!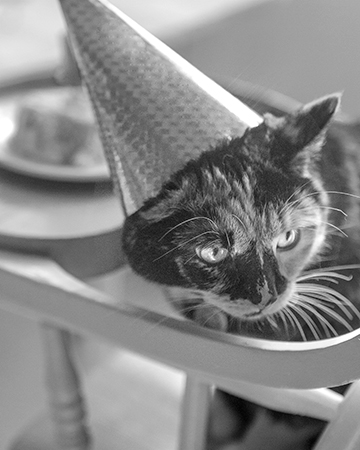 The kitties had wild-caught salmon.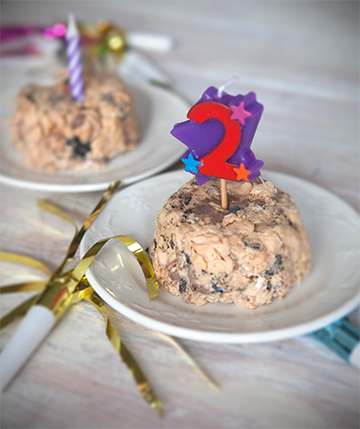 Rascal's friend, Cat, came out to celebrate.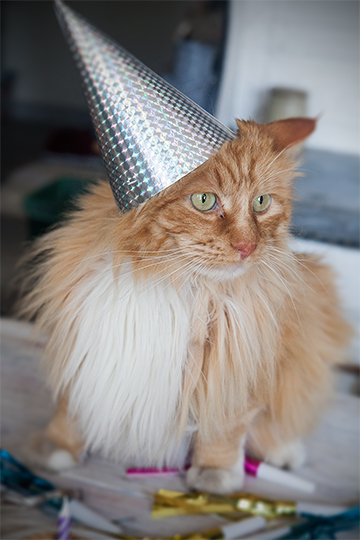 The design studio staff had cupcakes.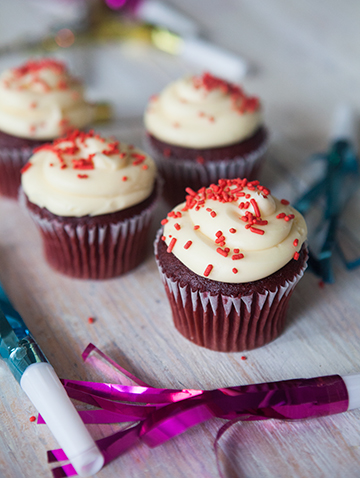 And the lamb babies had fresh milk from our Jersey cows.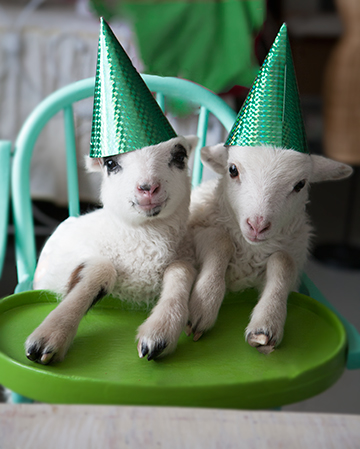 All of the attendees wore party hats.
What did we do?
We meowed the Happy Birthday song.
Happy 2nd birthday, Rascal!