Eliza Belle is here! And a sleepyhead girl at that.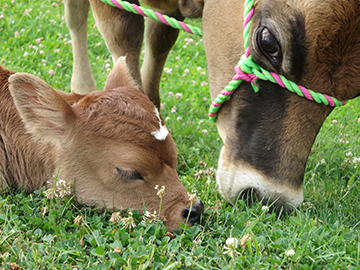 The doctors and students at the Washington State University Veterinary School were so amazing and took such good care of Etta Jane and little Eliza Belle (born Tuesday morning at 1 a.m.). Here's a commemorative photo taken when Eliza Belle was just 12 hours old. From left to right, Dr. Lisa Pearson, Erika Larsonberg (2nd year veterinary student), and Dr. Alexis Campbell.
Eliza Belle may just be the smallest calf ever born there, weighing in at only 30 pounds. Click here for Eliza Belle's debut on the WSU website. I'd also like to thank Dr. Ahmed Tibary and Vet Tech Shirley Sandoval for their generous help as well. It took a village!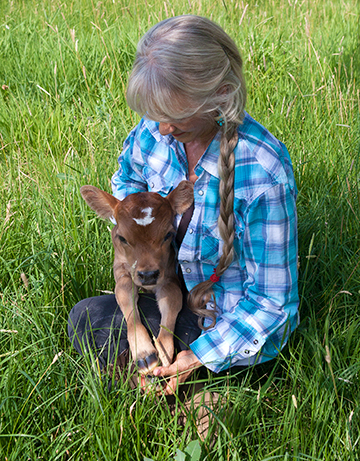 Momma Etta Jane was happy to be back grazing at our farm. She LOVED her time spent at the WSU Veterinary School—walks each day, getting brushed, air-conditioning, no flies, 24-hour monitoring, and generally getting cooed at by the vet students and staff.
I totally understand, we feel the same way about her!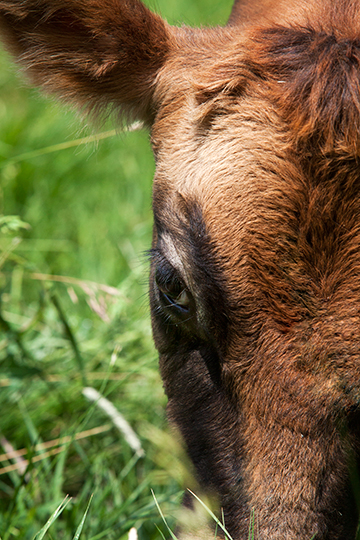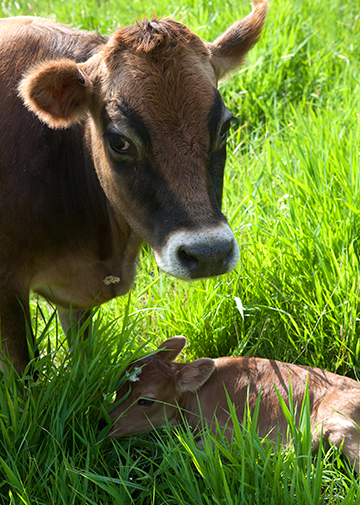 It's time for your closeup, little lady, Eliza Belle. Wake up so everyone can meet you and see your pretty face.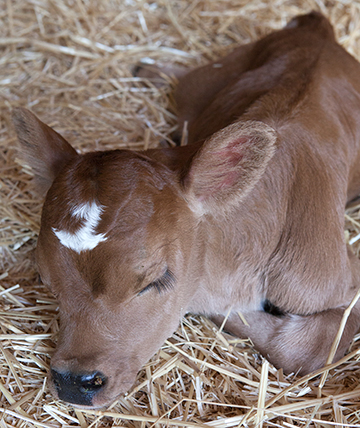 Ladies, check out her eyelashes. What I wouldn't give …