"There's so much beauty in every breath we take." – Ziggy Marley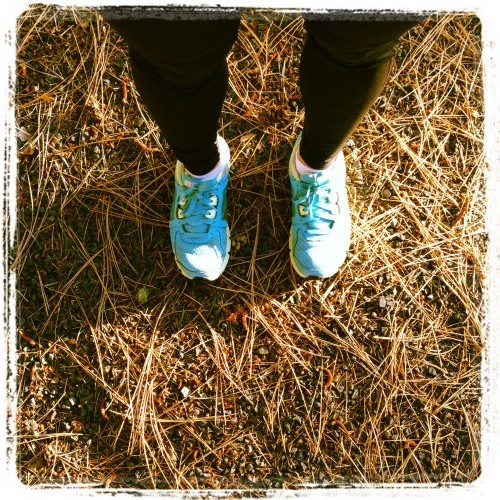 These feet carried me all the way to the end. My lungs pumped, my heart beat …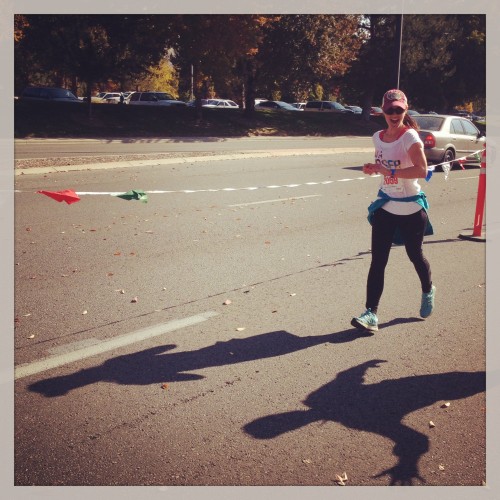 I did it! About mile eight, I slowed to a walk. When I picked up to run again just before mile nine, it was a little rough. It was then I decided I'd better just get there, and slowly but surely, I ran the remainder! Mile 12 was an eternity, but the finish line was much, much bigger for me, as many of you know from my previous posts … For me, the finish signified my ability to breathe, walk, talk, even run … and to be here, on this beautiful Earth.
The cheerleaders were amazing encouragement. Folks I'd never met and would never know cheered me on as I plugged along. My family was there to cheer…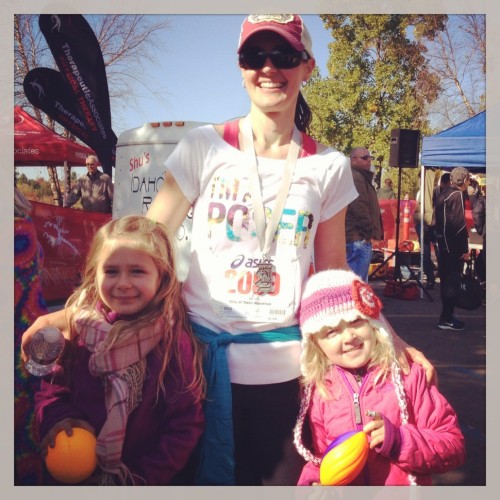 My dad, step-mom, and step-brother all ran with me. My 62-year-old dad, who has never run a half marathon in his life, stayed by my side and encouraged me for the whole run.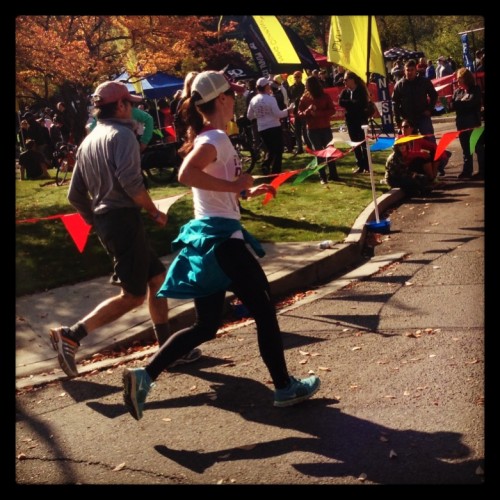 I am feeling just a wee bit thankful for this little life … the ability to just walk and keep on walking, and even run when we can. Our bodies are amazing. They are resilient, and for this I am thankful.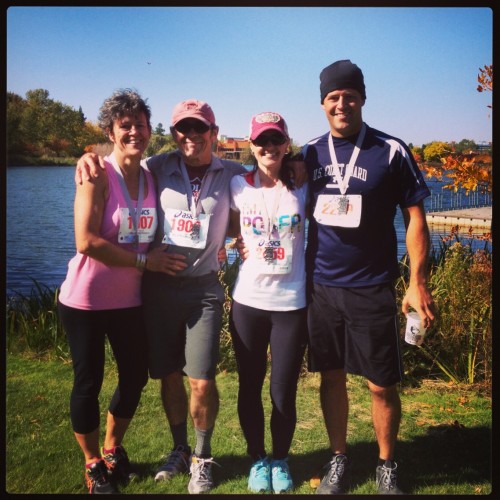 We called ourselves the posers, based on my shirt. It was an amazing experience. If you've ever been inclined and wondered if your body could do it, try it. Start slow and see where the journey takes you. I'll be cheering you on for sure!