Ready to rock the radish?
Well, okay, maybe I'm not quite hip enough to make that question work,
but the Gery Girls sure are.
This dynamic and darling duo of sisters Lillian (10) and Lyla (7) is "rocking" fruits and veggies from the orchard to the garden in their own snappy CDs.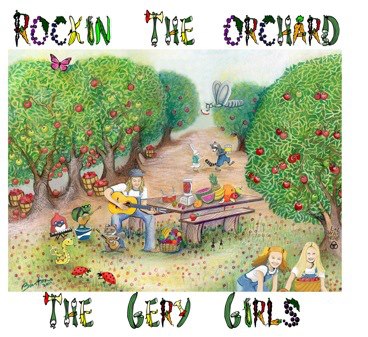 Under the guitar-picking guidance of their dad, Nashville musician Douglas Gery, the Girls are out to get other kids groovin' to good food by making get-up-and-dance music.
So, don't be shy … "Root for the Radish!"
Or, grab a potato sack and get ready to hop your heart out …
Whew! These gals will get your blood pumping.
The Gery Girls also have a Christmas CD that will tickle kids' funny bones with tunes like "Santa's Getting Buff."
Listen to more songs and order CDs (all 4 for $15) at www.gerygirls.com.