During my childhood, we pitched a tent in the backyard many times. As soon as summer hit, we were out the door.
Just last weekend, our girls got their sleeping bags out and we enjoyed a wonderful backyard campfire. Backyard camping is sometimes the best-case scenario with little kids.
But share your backyard and gardens with other folks looking for a place to pitch their tent? Well, only if they're willing to reciprocate!
That's exactly the concept behind CampInMyGarden.com
In order to participate, you must become an active member with an online profile, since it often calls for sharing your facilities with those camping in your backyard. But there are options—some yards are simple "bamping" (basic camping), while others are definitely "glamping" (glamour+camping) by its finest definition.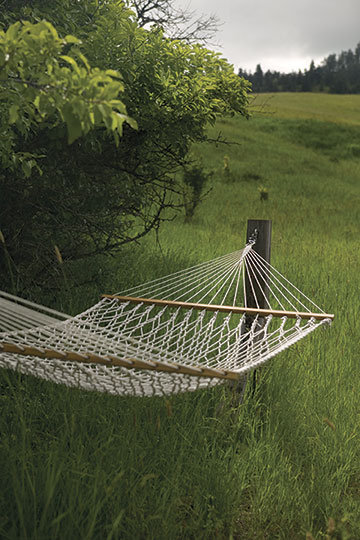 If you're inclined to offer up your yard and gardens to fellow campers, the site has fun alternatives to traditional accommodations around the world.