At 6 a.m. this morning, I showed up for my weekly phone call/meeting with my magazine publisher. In Connecticut they've been without electricity since last weekend's freak snowstorm that dropped 18 inches on their fully leafed trees. (His summer home in New Hampshire got 35 inches!!!) Once dawn arrived here, I was surprised to see our fully leafed trees covered in snow also. Winter doth comest early this year. Are you ready?
How joyful it is to wake up to the first snow day!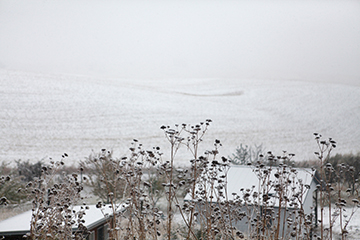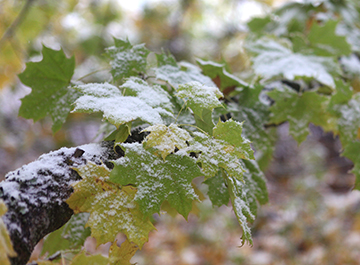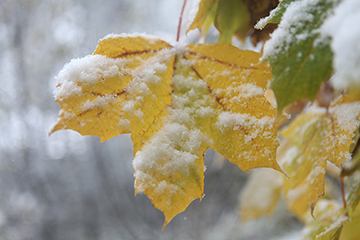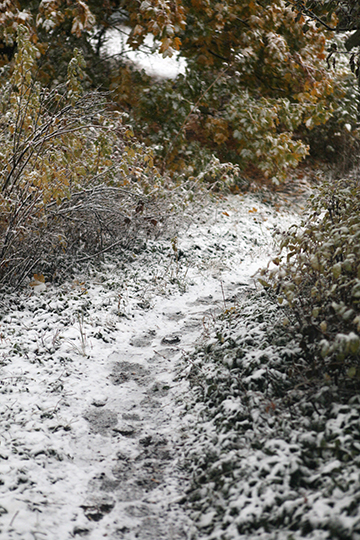 The Plum Pit was tucked in just in time.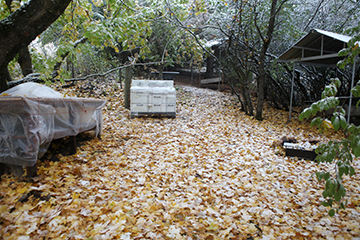 Lighting Bolt (LB) is armed with a heavy fur coat …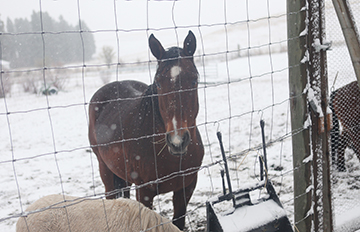 … and our design studio mascot, Rascal, had her first snow day today! She quickly jumped right through it and back to the warmth of the studio. Brrr! Today is going to be a scramble for us … and our little design studio mascot, Rascal.