It's time to wrap up another MaryJanesFarm B&B season. The Plum Pit, where we serve breakfast, is asking to be tucked in for the winter ahead.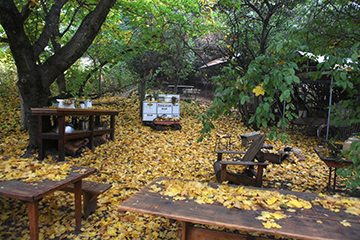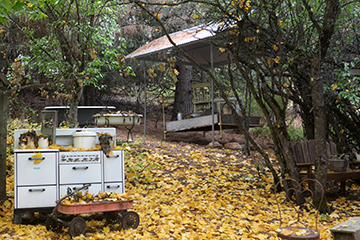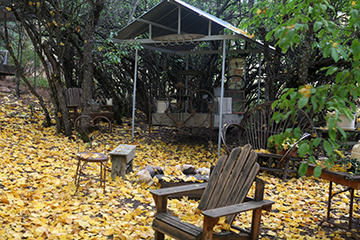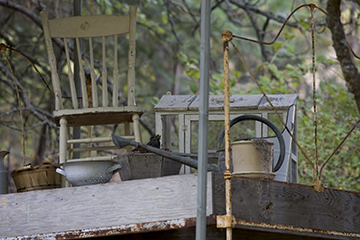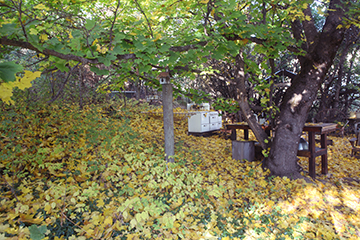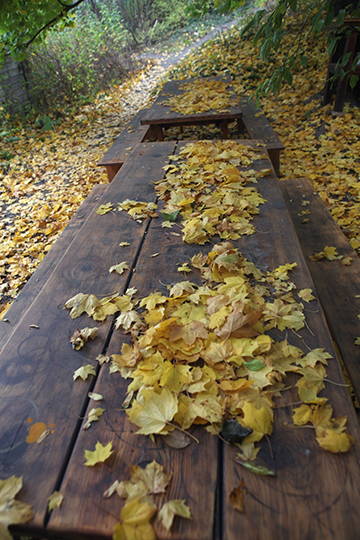 It's called the Plum Pit because most of the shade (aside from one large maple tree) is provided by plum trees that litter the ground with pits once per year—they drop off the trees like mad after the first hard frost. That's when the critters (chickens, moose, coyotes, deer) get drunk on the juice from the thousands of fermented plums littering the ground.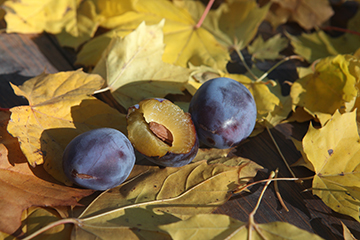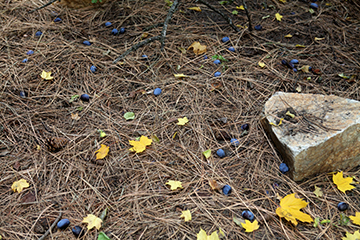 We have our winter's worth of plums already dried and squirreled away.  Ta-ta.