We loaded our campers and headed out—two weekends in a row. We always look forward to good eats around the campfire.
Add a pile of meat or maybe some salmon, a mound of veggies, plenty of butter, salt, and pepper, and wrap it all up in double foil.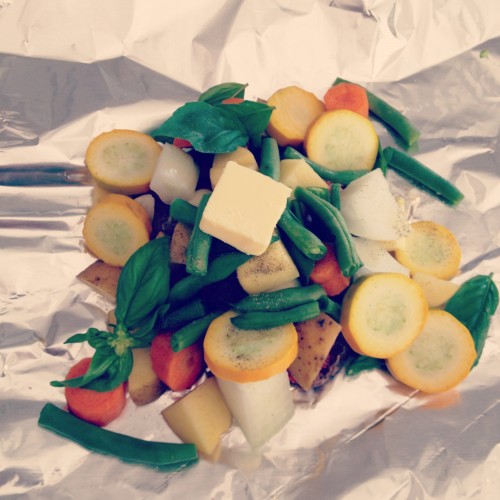 Ahhh, the sound of sizzling goodness.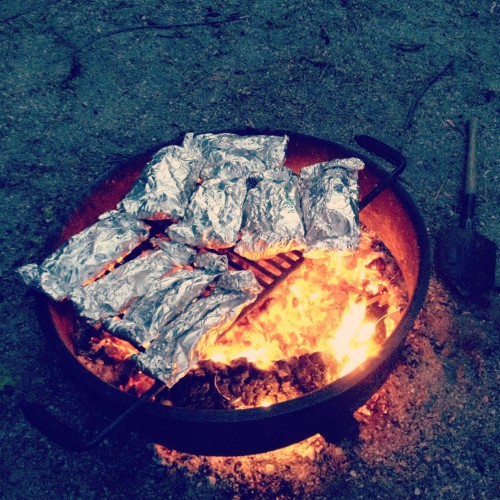 We don't have pictures of us enjoying our Hobo Dinners because it was too dark for photos, but perfect for a night around the campfire.