We finally had a good snow day and spent the day at the farm.
By the second run, the cows came around to see what all the fuss was about.
We had a wonderful day and learned about our echos in the silence of the snow.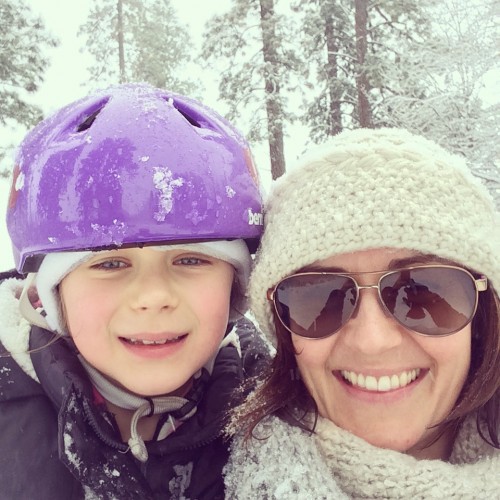 Daddy and Mia found out their weight together made them so much faster! Good thing they wore their trusty helmets.