This past week, we had two new arrivals at the farm …
Welcome Elsa O'Mally (with her mother's trademark Tinkerbell ears–cute as pixie dust).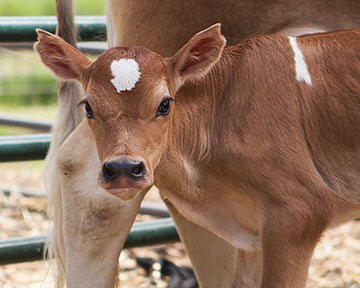 and Sweet William!!!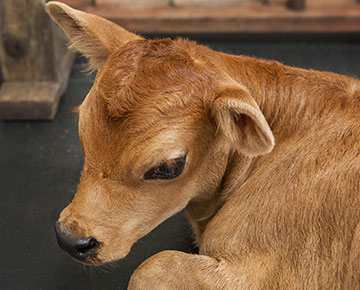 Elsa O'Mally is the daughter of Sally O'Mally, born at 11:30 p.m. on Sunday, June 14th. Sweet William is the son of Miss Daisy, born June 10 at 11:59 p.m. Our new little ones gave a whole new meaning to burning the midnight lamp oil. Calf watch for me meant a cot in the barn.
Here are the new babies exploring their domain: