Think back to the days of childhood and how much fun it was to role-play the chore of shopping for groceries. My girls can spend hours playing the game of "grocery shop."
For artist Lucy Sparrow, it's not just child's play. Her latest project, the Cornershop, is a temporary installation featuring a traditional neighborhood grocery store whose inventory is made completely of wool and felt. Lucy was inspired by an old, abandoned launderette in London and got to work.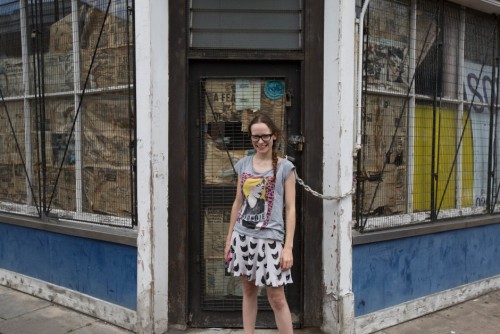 It certainly does seem as though the former Princess Dry Cleaning shop should be turned into a fabulous piece of art.
Lucy spent seven months stitching close to 4,000 replicas of everyday grocery items and then stocking them on the shelves of her Cornershop.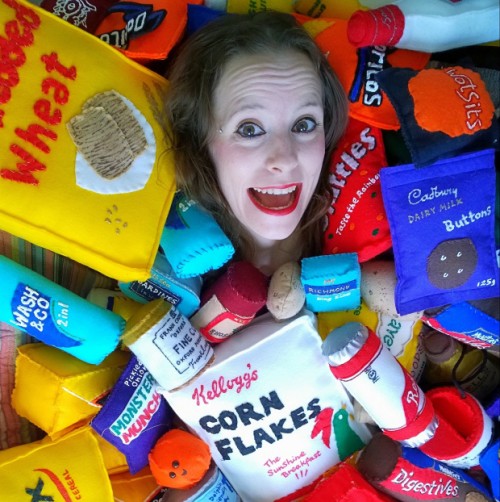 Oh, it would be too fun to peruse the aisles of Lucy's Cornershop! If only London was in my future travel plans. If you happen to be in London this month or in Brighton in October, do tell us all about it! 🙂