My son, Brian, is covered in angel kisses and blushes at the drop of a hat. Ugly spots? No way. When I was a youngster, I tried to…
… give myself freckles with an eyebrow pencil. I also dreamed of suddenly waking up with dimples. This 1916 ad is well, thankfully, old-school. And what on earth is othine?
But wait, will it remove age spots. 🙂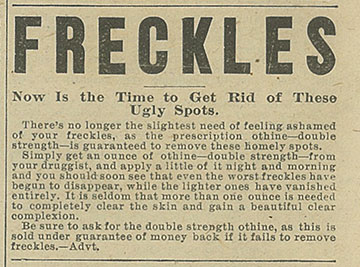 Okay, the coffee cup my freckled Brian is holding was a Christmas present given to my husband. Meggie found two of them in a discount store. Michael Jackson? Marijuana? Mary J. Blige? Guesses? (Obviously, they weren't manufactured with this MJ in mind, but it's fun to pretend.)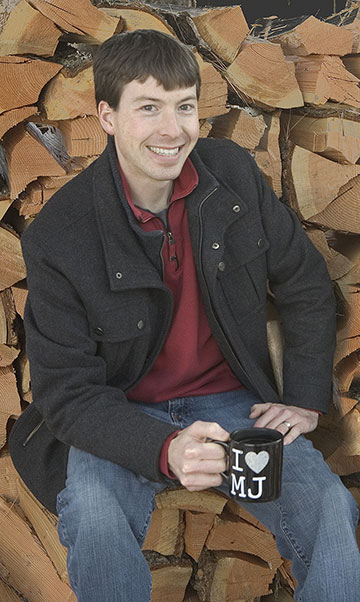 Love my husband Nick's hands (twice my size), especially when they're telling the world who he loves.