Ginger, our diaper-raised, people-friendly chicken, who loves to be pampered, helped entertain and educate a local group of …
Young Cultivators on their visit to the farm this week. This wasn't Ginger's first time to strut-her-stuff for a group of kids. Last spring, we had a school bus full of kindergartners who toured the farm.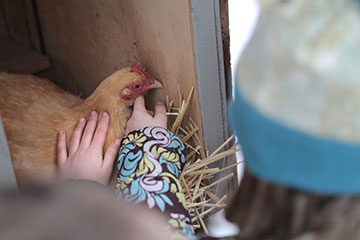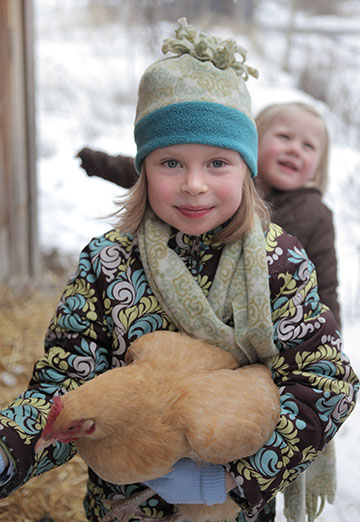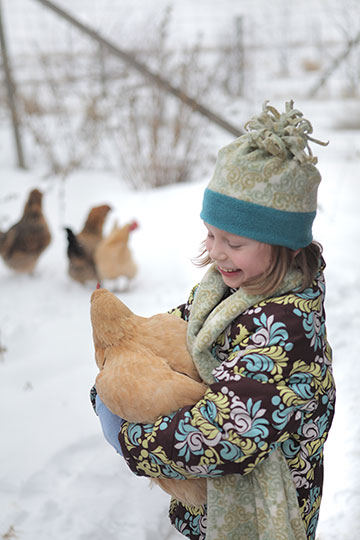 Time for your closeup, darlin'.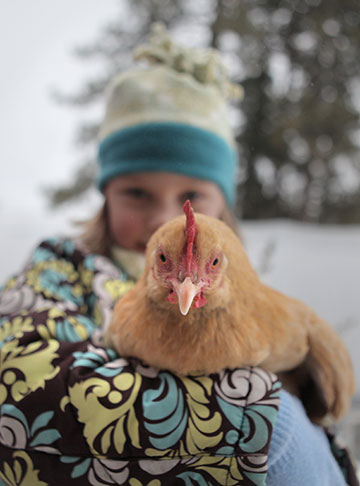 Discovery! Eggs abound in the coop.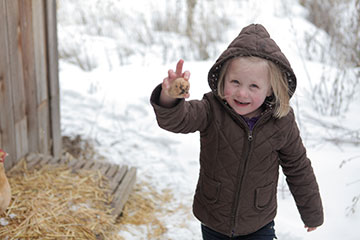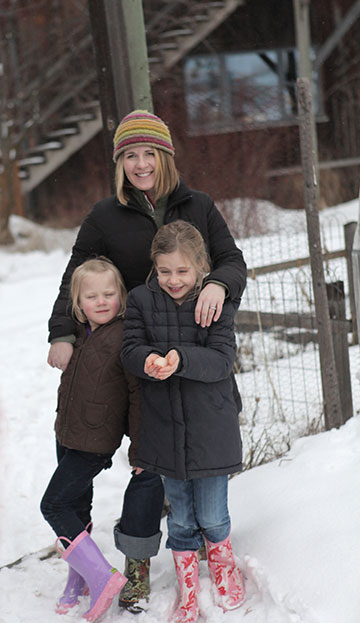 All-in-all, a wonderful day getting to "Know Your Food!"