The glamping bumper sticker requests just keep rollin' in! If you haven't sent for yours yet, you'd better don them sneakers and take a jaunt on down to the local general store. All you need is a stamp and two envelopes. (Buy yourself an ice cream while you're there, you deserve it.) For details come on over …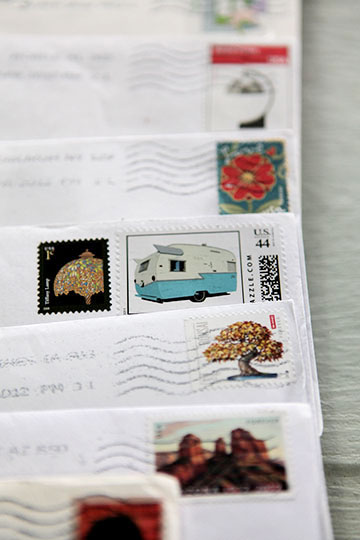 … and visit nationalglampingweekend.com. If you're looking for a glamping gathering in your area, be sure to check out the 'gatherings' portion of the site. We're adding new events weekly.
Check out this fabulous envelope below. Thanks, we think you rock too! Anyone who loves Barbara Jordan is sure good with me.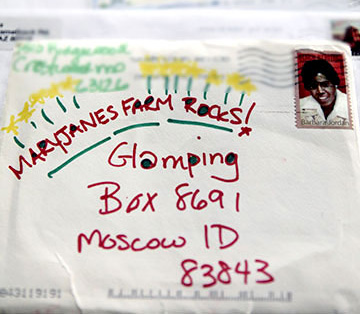 When you visit the site, be sure to check out Glamping in the News. Here is where we keep you abreast of glamping articles that are informative and interesting, and of course, we also list articles that mention my glamping cool B&B.
 How cool is this? We were just featured in April as one of the 7 Top Glamping Destinations on Wicked Good Travel Tips this month.