We're getting ready to sell our milk in our local co-op and also our little downtown store. But first, we had to go through all the state inspections the last few weeks. We passed with flying colors. In fact, when the state inspector walked into our milking "parlor," he said, "This is the nicest raw milk facility I've seen." (I'm convinced it was the …
… dainty curtains I put up.)
This is a dream come true for me—something I've wanted ever since I was a 10-year-old helping out on my uncle's dairy farm. (Back then, dairies were still small.) I've had a milk cow on and off ever since my children were toddlers, but I've never jumped through all the hoops to be able to sell it until now.
Thank you Emma, Maizy, and Chocolate. You girls are the bestest bessies ever.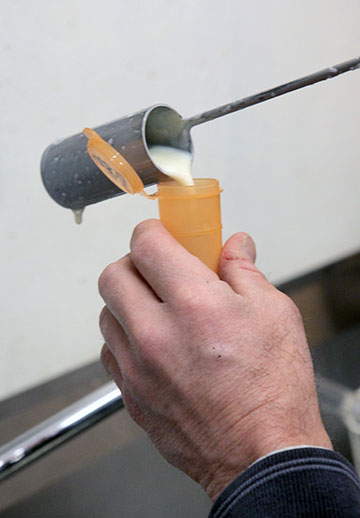 Here is inspector Scott, in our food-packaging facility, taking a sample of milk to be sent away for testing.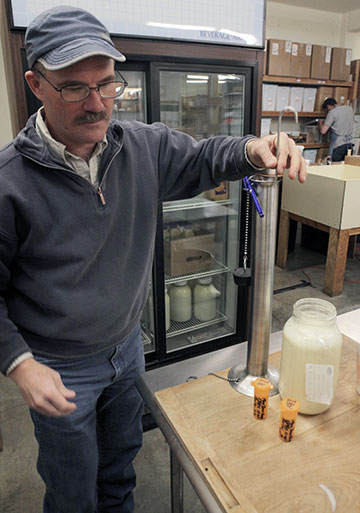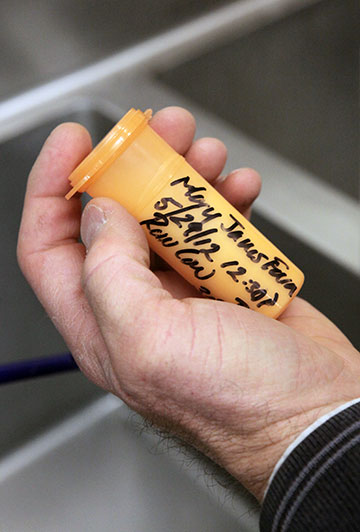 We'll be selling our milk in half-gallon canning jars with plastic reusable lids. We're billing it as "Cream-Top Milk" (an old-fashioned term). We'll also have a "bouquet" of adorable, colorful ladles for sale for scooping the cream off each jar. Butter anyone? (My ancestors are finally nodding their heads, "She's done right by the Butters part of her name.")