Two weeks ago I asked what your last re-purposed project was for a chance to win a copy of the book Reinvention: Sewing with Rescued Materials.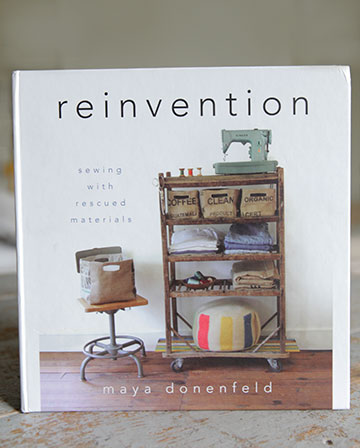 And today we have our winner! Since my grandgirls weren't here today, I had to go in search of some other youngsters to help us choose our winner …
These three little chickies are shyyy! They won't leave the safety of the hen house. Their sisters, on the other hand, are running around foraging and getting into all sorts of trouble. Do you have any idea how difficult it is to chase down an escaped chick? O_o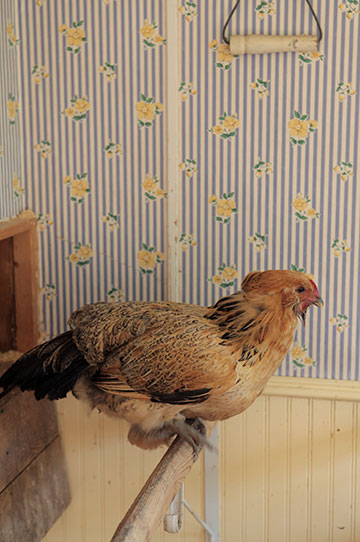 The seasoned hen above volunteered for duty as "the hen watching the hen house." Sounds safe enough. She's serious about her duties. And underneath the chick brooder … it's chick vision.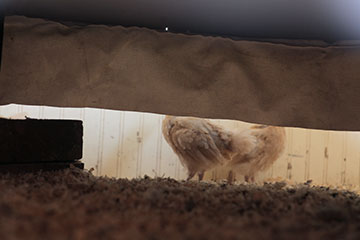 Since chicks don't have much in the way of opposable thumbs, let alone digits, I let their beaks do the talkin', er, chosin'.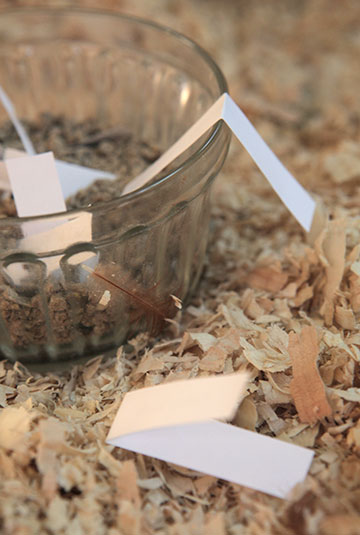 After deliberating over breakfast (and as pecky as those ladies on The View), they chose Debra Smith!
Debra Smith said:
"I have been making shopping bags out of feed sacks. I use chicken feed, cattle, goat, dog food bags, whatever my friends and family bring me. I have also made them out of old salavaged curtains. I have given them to all of my family."
Congratulations Debra! Keep your eyes on your inbox for an email from us on Monday.