Just past Iversons, on a might past the Y, but before the Johnson place, here comes my sister-in-law, Sandy, after riding close to 400 miles on her bike.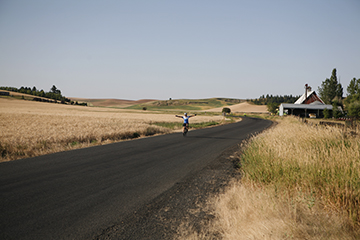 Brother Richard was there to welcome her.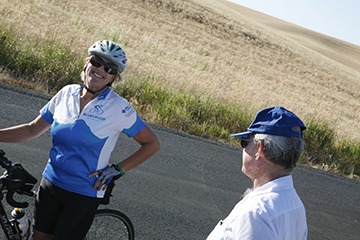 Along with her brother Nick (my husband), and Sandy's husband, John. (Sandy and John live in Boise, Idaho, 300 miles south.) Brother Richard lives in Texas but he and his wife, Carol, spend their summers in Hayden, Idaho.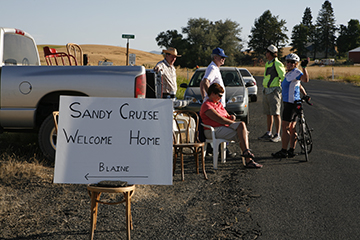 Sandy, age 63, was part of this year's Ride Idaho event. 244 riders started in New Meadows. Seven days later, they arrived in Moscow. The average age? 54.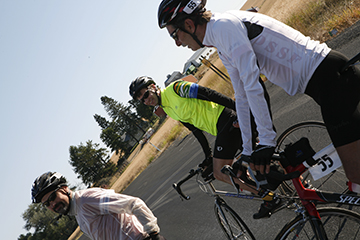 Grandgirl Adria loves "Pa" (hubby Nick). He talked with her on the phone earlier and as they were hanging up, she said, "I love you very much." Hard of hearing from years spent driving a noisy tractor, he thought she said, "I have a sandwich."  He was okay with the love she brought to the event but he thought he was going to get a sandwich:)
On a might past …
Just below the cows …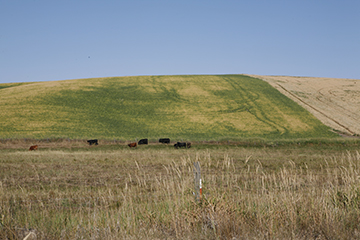 that's where you'll find Sandy's home place.