What kinds of clouds are these bubbling above the Big Horn Mountains of Wyoming?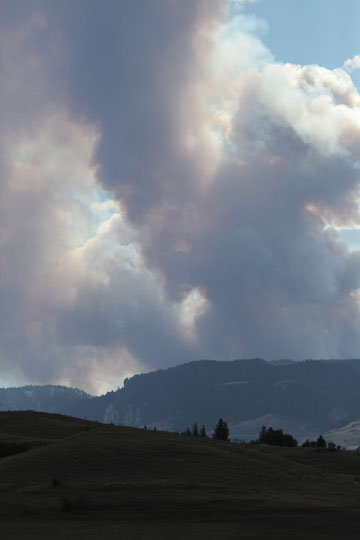 Ominous ones.
As we traveled through Wyoming toward the Black Hills of South Dakota, this sight engulfed our vision and made us all do a little *gulp*.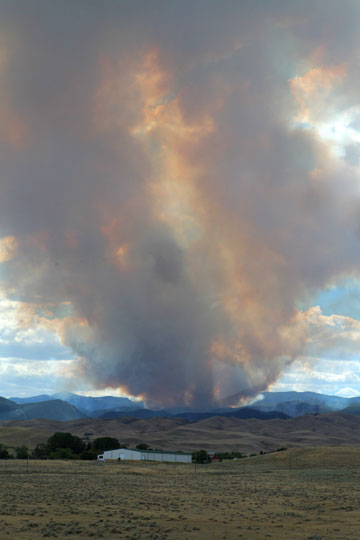 As we got closer, we could see these weren't nimbus, cumulus, or stratus clouds … this was forest fire smoke. From my years working as a wilderness station guard in the Selway-Bitteroot wilderness, this image sent chills up my spine.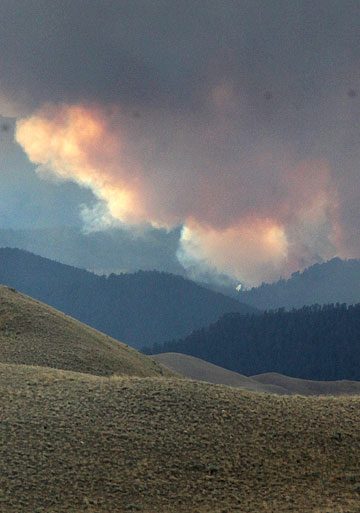 And then, there it was … we could actually SEE the fire.