Welcome to Idaho's oldest building. We passed it en route to our glamping destination in South Dakota and just had to stop.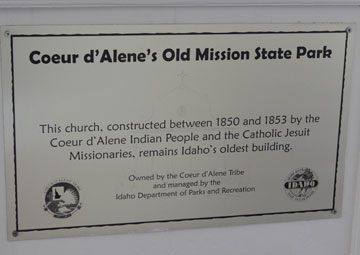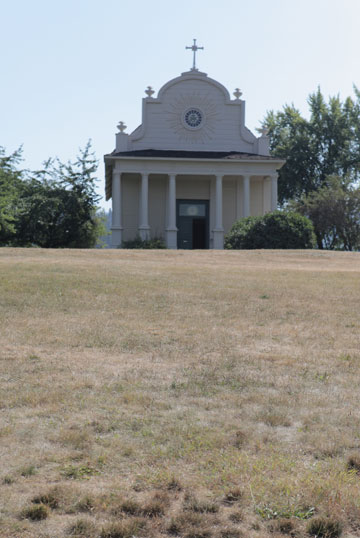 The church was full of gorgeous architecture.
Some make-do light fixtures.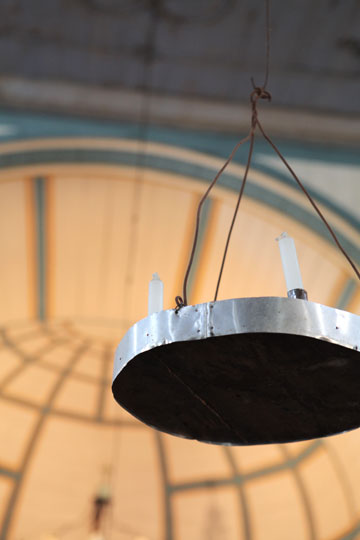 And the ceilings were astounding. One can just imagine
the bright blue of the paint when it was first constructed.
Marvelous woodwork.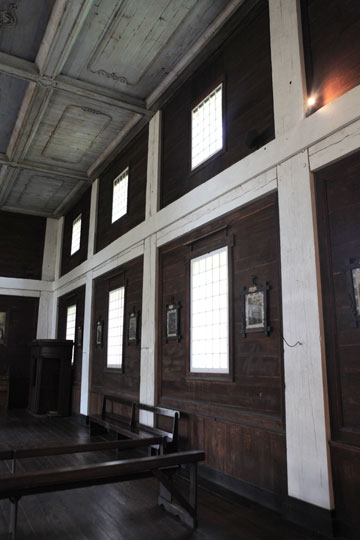 And before we left, we tried out the confessionals.
And of course, signed the guest registry.