Gifts galore!!!!!
This, this, THIS came!!!! A newfangled chicken waterer (with handy winterizing heater) made and sold by a most adorable family in Florida. Called a Chicken Kooler, it's a must have (watch the video on their website, Cheery Chicks showcasing 4-day old baby chicks using one). She also made a darling …
lacy-pink apron for me, including some of their freshly harvested homegrown tea leaves. (Definitely my cup of tea.) If you have chickens, you NEED this waterer. No more messy, icky water. Chickens simply walk up to one of the spouts (it hangs from the ceiling) and out comes a bit of water. Easy-peasy to clean and a million times more sanitary. I ain't never going back to what I had before! Stay tuned. I'm going to feature this in an upcoming issue of my magazine. Chicken owners need-suffer-no-more. Kathleen Wogsland had stepped up to rescue you.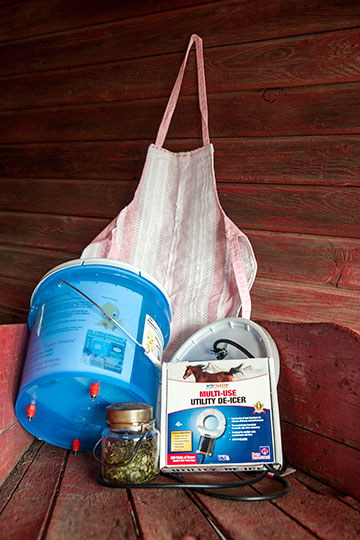 And the amazing "iconic" Kata Golda, known for her iconic dolls and handmade photo albums, sent some of her sweetness our way. For a visual treat, check out her website.
And our good friend Cheryl Miller, whose organization, Questers, was featured in our current magazine, made us this little booklet using cardboard toilet paper rolls. A-dor-ABLE.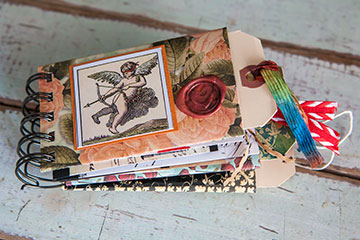 And a sampling of selections from the Sunshine Farmgirl Co-op!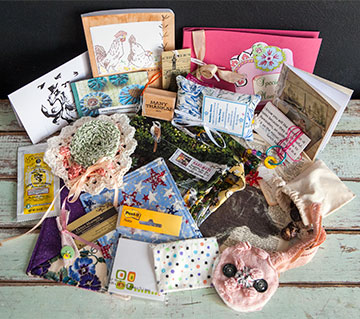 Aren't I one lucky farmgirl? You can be too. All of it is only a click away.