The adorable, always humorous MBA Jane is my way of honoring our Sisterhood Merit Badge program, now with 4,649 dues-paying members who have earned an amazing number of merit badges so far—5,730 total! Take it away, MBA Jane!!! MJ
Wondering who I am? I'm Merit Badge Awardee Jane (MBA Jane for short). In my former life …
Earning this badge was one I was looking forward to, and one I could have earned dozens of times over when I was just a little sprout: spending time with the senior citizens in my life. See, as a youngster, whenever I went through a phase (cheerleading, clarinet, ballet, choir, underwater basket weaving), I would take my new skills to the local retirement home for polishing. I found there to be a good mix of love and support, and tell-it-like-it-is truthfulness, disguised in blue-haired ladies and no-haired gentlemen. It was nice for them, and valuable for me. I made lots of friends of the grandparent variety, and they got a little something to look forward to after school on Fridays. At least I think they looked forward to it …
Lately, I've been bad about going back, maybe because I wasn't sure I had any skills to offer. But I could still play Backgammon and Scrabble with the best of them, and I had a new shade of nail polish I'd been itching to try out (I just knew some of the ladies would be happy to oblige). And if I could earn a new Merit Badge while doing so, well, that was icing on the cake!
Turns out, I'm a little old for performing and my back handsprings were totally off, but luckily they seemed just as charmed by my company. Who knew? I didn't have to perform anything after all, and as I sat—icing my twisted ankle from a cartwheel gone awry—I got to share some sweet tea with a table full of lovely grandmothers and grandfathers. I thought they might want to reminisce with me about the good old days or something, but they were deep into a game of Hearts and asked if I might like to join.
Being a good sport, I naturally said yes.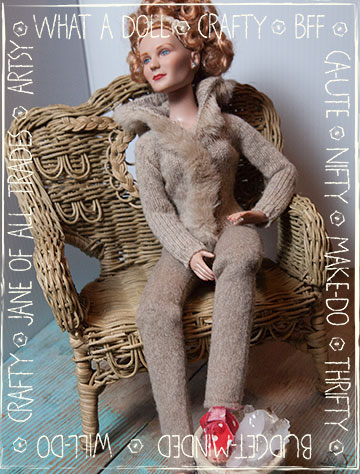 Now I know what the Greatest Generation is best at: hustling! I was down $24 in less than an hour. No one wanted their toenails painted, and even my clarinet solo was not distracting them. I had to move rooms. I hobbled out as they cheerily waved my grocery money at me.
Whew.
The next room was the dining area, and I shared a very bad cup of coffee with a Mr. Brown. He, too, was not enthralled with my new polish colors, but he was nice enough to let me style his mustache. Also, he shared his lime Jello, so I pretty much think we are besties now. I scraped the Cool Whip aside and whispered that I would bring him some homemade whipped cream later in the week.
Before I left, I finally got to polish some nails (Passion Fruit Pink totally brings out the blue in that hair!) and revive my little-used chorus of Kumbaya. It was moving and heartfelt and I made note to see if I could rejoin the local high school choir. Maybe as an alternate or something? Or play background on the clarinet? No?
Anyway, my afternoon was priceless. Actually, it was $24 … but you get the drift!