I heard a quiet whoosh and turned to find you-know-who trying to locate the perfect snowflake …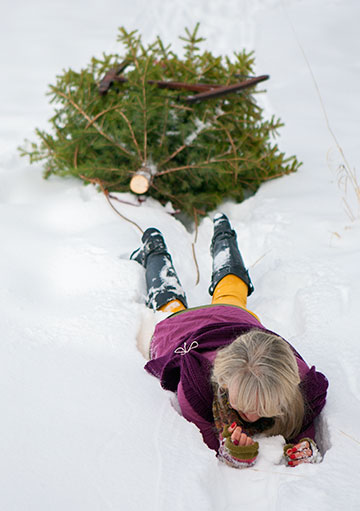 Ok, not really. Truth is …
like the song by R.E.M, everybody hurts, everybody cries … and everybody falls … sometimes. Luckily for my mother she had a beautiful, soft snowy cushion to meet her when her foot got caught in the rope she'd wrapped around the Christmas tree she was hauling … Wait! What's wrong with this picture?
Christmas 2013? It's hard. It's hard trucking around a tree a year early while trying to smile and pose and keep your hair just so all at the same time. Have you ever tried chewing bubble gum and walking at the same time?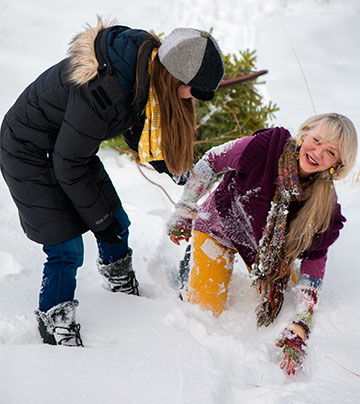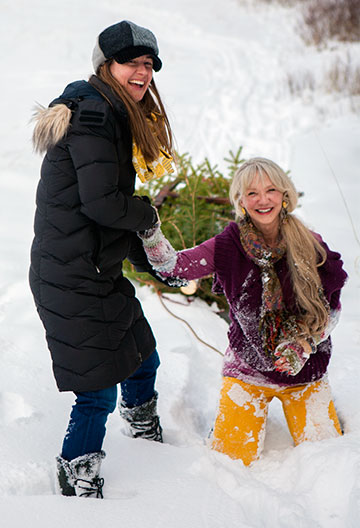 Time for an outfit change. Unless you think this is magazine front cover material?