The adorable, always humorous MBA Jane is my way of honoring our Sisterhood Merit Badge program, now with 5,344 dues-paying members who have earned an amazing number of merit badges so far—7,177 total! Take it away, MBA Jane!!! MJ
Wondering who I am? I'm Merit Badge Awardee Jane (MBA Jane for short). In my former life …
For this week's Farm Kitchen/Icing on the Cake Merit Badge, I got to reassemble all my cake-decorating supplies (and skills) because I was asked to …
… drum roll, puhleeze!
Bake and decorate the cake for my friend's wedding! My pal, Francie, was getting married, and who did she turn to for the SINGLE MOST IMPORTANT DETAIL OF HER LIFE?? (Next to the groom, the dress, and the flowers. And the photography. And the wedding party. And the actual marriage. Okay, okay, ONE of the single most important details of her life).
Little me. Oh, yes. My creativity in the ol' kitchen was creating for me quite the rep'. You know? Reputation? In my 'hood? I am the Gangsta of Buttercream, the Guru of Fondant, the Swirling Sage of Sotas! (Don't know what a Sota is? Get thee to the Beginning Level, stat!)
I poured over ideas and designs for weeks. I was like the Coco Chanel of the cake-decorating business! Mmm … cocoa … It kinda goes without saying there would be chocolate in this cake, right? Not just any chocolate either, turns out Francie and her Prince Charming are big glampers! So I had in mind a S'Mores Cake. Yep. You heard it here first. Milk chocolate cake with a marshmallow frosting, a graham cracker crunch topping, and a marzipan-shaped Teardrop trailer on top.
Chic?
Sophisticated?
Not the adjectives they were looking for.
Rustic?
One of a kind?
Supremely tasty?
Those are some adjectives we could all get behind!
I decided to play it safe and do a trial run of my cake. Er, I mean, their cake. The week before, I mixed, tossed, folded, poured, baked, cooled, assembled, frosted, and decorated my vision in my head.
It was adorable.
I ate it.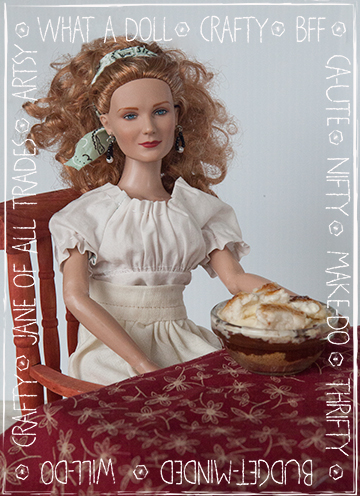 Now, two days before the Big Day, I did it again—this time with more confidence … and more fondant. I got carried away making squirrels, fish, trees, a campfire, and all sorts of other miniature glamping necessities before, and I wasn't going to get stuck in that alarming position again!
My cake beautified and stunning, if I do say so myself, I gussied myself up for delivery. Being a laid-back kind of couple, and a laid-back kind of wedding, I didn't need to be TOO stressed, but I gotta say, respectful kudos to anyone who decorates cakes for a living! Whew. Transporting the thing was the worst part: I nearly took five years off my own life when a yellow light took me by surprise.
It arrived safely and to much aplomb from the guests. I'd say right after the bride, of course, my cake—er, their cake—was the center of attention and the star of the show!
And delicious, to boot.