A food cart, by definition, is a mobile kitchen that is set up on the street to facilitate the sale and marketing of street food to local pedestrian traffic.
On a recent visit to Portland, Oregon, for a college reunion, I experienced the growing trend firsthand. Food carts have evolved! Airstreams and Shastas are serving it up all over the city. Food for this farmgirl's heart, for sure.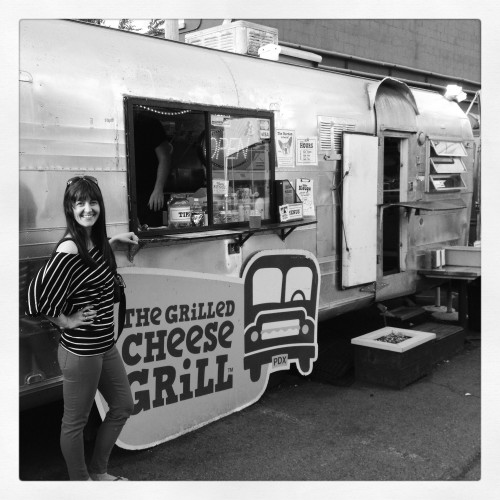 We decided on grilled cheese sandwiches from an Airstream called The Grilled Cheese Grill … had to be good, right? And this was not just any old grilled cheese! I had the Jersey, which consisted of sauteed mushrooms and Swiss on rye with added sauerkraut. The fan favorite at our table was definitely the BABS, made with bacon, apple, blue cheese, and Swiss. Consensus? A grilled cheese made in an Airstream is delish!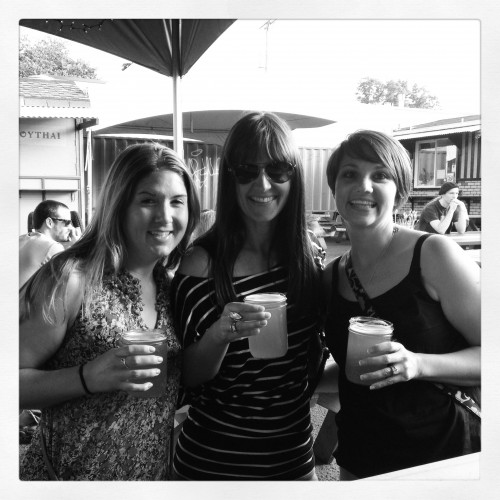 We topped off our choices with cold, Northwest-brewed beer—served farmgirl-style in canning jars—from the Captured By Porches bus next door. Yes, this farmgirl would definitely say that Portland can serve up some good eats and drinks in the most fashionable of ways.