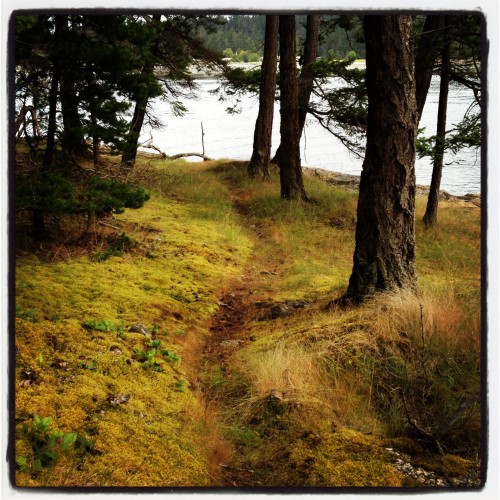 This path took me along the outer edge of Canoe Island, part of the San Juan Islands in Washington State. I am told the total circumference of the island is 3/4 of a mile, so I ran two laps. Trail running is an entirely different ballgame. I had sore muscles where I hadn't even noticed muscles before! But the sound of the water lapping at the shore as I ran was marvelous.
And dinner freshly caught by my hubby, Lucas, and our farmhand, Kim, was a very good motivator also.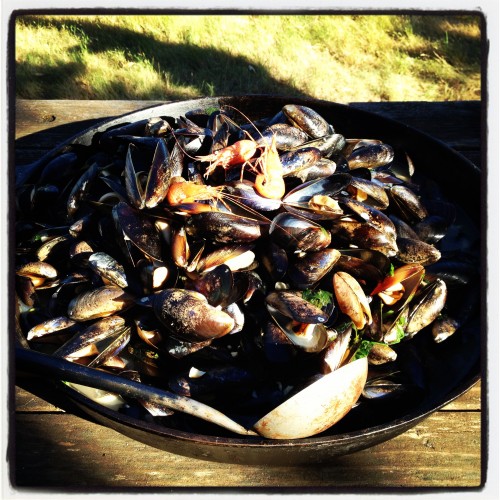 The island itself is home to Kim's folks, Connie and Joseph Jones, and the French Camp they run. Camp is a two-week stay for children ages 9 to 16 and begins with French lessons, along with sea kayaking, rock climbing, fencing, and a gamut of other awesome adventures. The campers even get to stay in teepees!
After running MaryJanesFarm Bed & Breakfast for the past two summers together, it was time for Kim and me to take our own vacations with our families. Thank you Kim, Connie, and Joseph!