Welcome New Sisters! (click for current roster)
Merit Badge Awardees (click for latest awards)
My featured Merit Badge Awardee of the Week is … Sherrilyn Askew!!!
Sherrilyn Askew (#1350) has received a certificate of achievement in Garden Gate for earning an Intermediate Level Heirlooms Forever Merit Badge!
"Thirteen of the 20 different plants I grew in my garden this year were from heirloom seeds. As I am harvesting this year's crop, I am saving a sample of seeds from the best of the plants. My goal is to eventually have seeds from plants that grow well in the Pacific Northwest and are prolific. My chosen reference for this project is "Seed to Seed" by Suzanne Ashworth.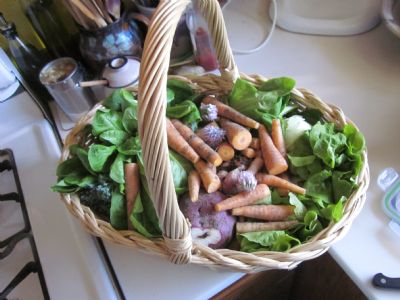 This book has been invaluable in my quest for heirloom seeds that will do well in our growing environment by helping me to understand what characteristics I need to look for in each plant and what environment each plant needs in order to produce such as temperature ranges and number of hours of light or dark. My tomatoes, broccoli, kolrhabi, and other heirloom plants turned out to be super performers!!!!!"