Happy Halloween from my house to yours, from prom queens to …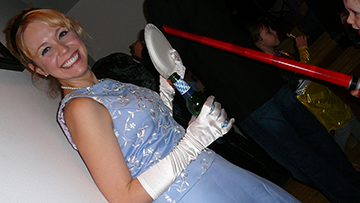 … to scary, dark queens. It was a sisterhood gathering!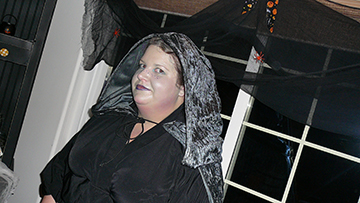 Parental tip: Put up a tent for the kids and they'll tell YOU what is and isn't off-limits.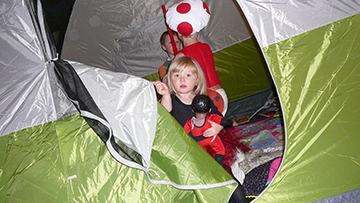 Why fix red-eye in photo shop when it goes so well with the outfit?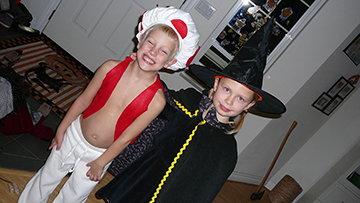 But of course Sister #3034 came as Mother Nature. (However, she did bring a wicked apple pie.)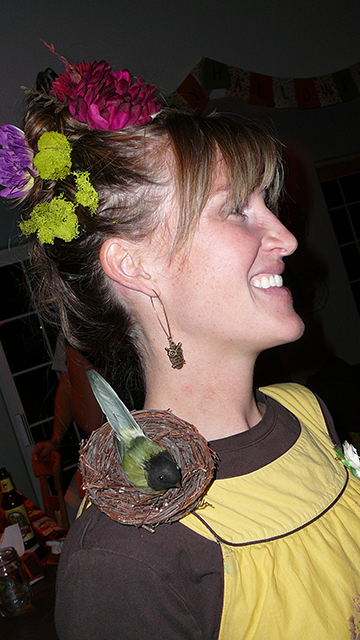 It was meant to be—Raggedy Ann meets Mother Nature. Life is good.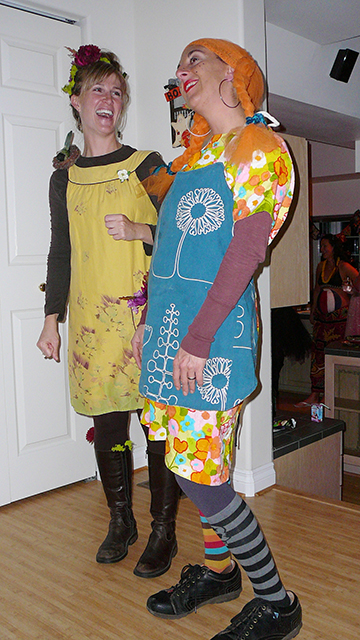 Sister #666 was showing off her new badge when a bouncing bundle of joy showed up …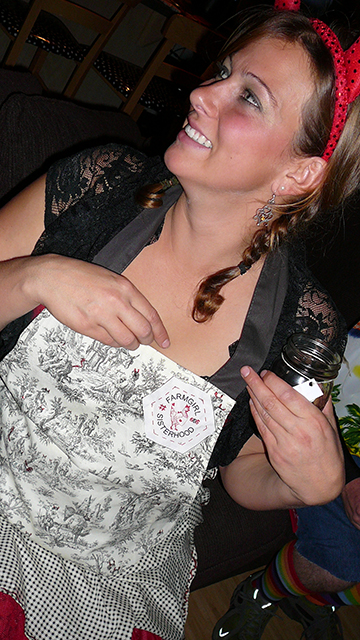 wearing her first costume (at just 7 months old).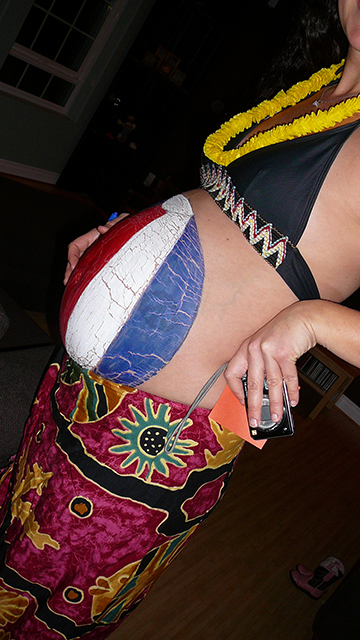 One guess, but this …
… baby has already hatched.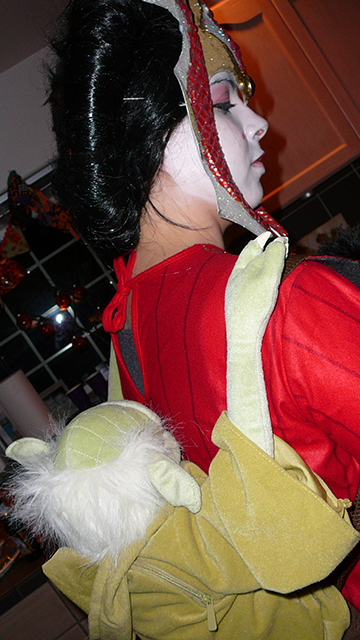 Sister #40, Laura Ingalls Wilder, and me, Miss Bumble Bee, Sister #2, were happy to make the rounds because not only do farmgirls throw a good party, we …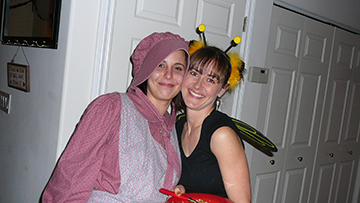 … can grow a garden pretty much anywhere!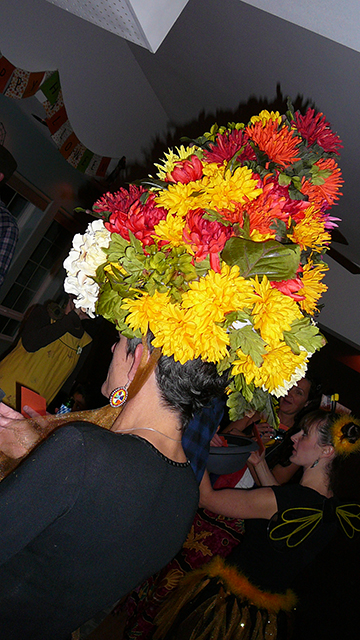 O, a vampira with a camera!