Farmers Bob, Lee, and Bobby Jones (clockwise, below) might fit your image of a Midwest farmer, but there's nothing typical about their Huron, Ohio, farm, just a few miles outside Cleveland.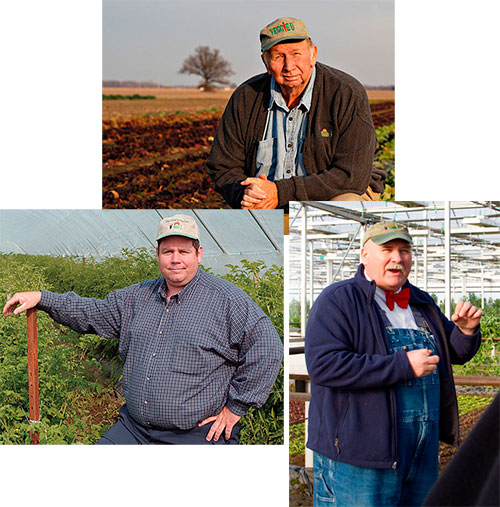 Thirty years ago, Bob Sr. and his two sons grew soybeans and corn, like many of their Midwest neighbors. They also had a market garden, selling their produce from a farm stand at their home and at Cleveland-area farmers' markets. But in 1983, a severe hailstorm resulted in a crop failure that forced them to rethink their futures. Enter a chef interested in buying squash blossoms for his restaurant, and a new definition of their family farm was born. They decided to tailor their crops to the budding artisanal farm-to-table restaurant movement. A world of micro greens, micro herbs, heirloom vegetables, specialty lettuces, and edible flowers blossomed—grown without chemicals, using sustainable farming practices—at The Chef's Garden (Chefs-Garden.com).
"While farming at The Chef's Garden has evolved 'back in time,' using methods employed by our great-grandfathers, innovation and new product development help us remain the leading grower of artisanal produce in the nation," says patriarch Bob.
They now offer 600 varieties of specialty and heirloom vegetables, herbs, micro greens, and edible flowers to thousands of chefs around the world. "We can't compete on the commodity market," says farm spokesman Lee, who sports his signature red bow tie, "But we offer eight stages of bok choy, from micro greens to flowers to petite and baby varieties. Every stage of a plant's life offers something unique to the plate."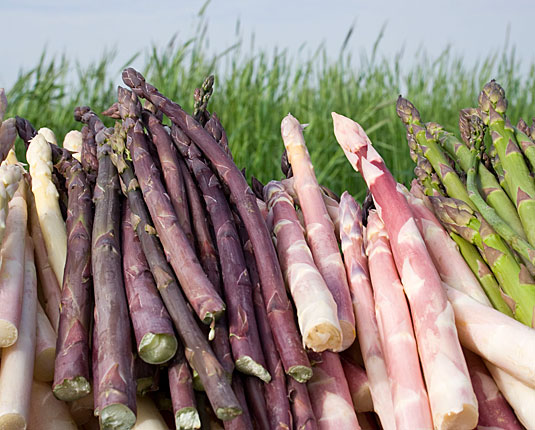 The farm also now proudly includes a culinary retreat, research, and team-building facility, The Culinary Vegetable Institute, and Veggie U, a nationwide not-for-profit children's program.
But you don't have to be a chef to get these unique specialty veggies. They also offer CSA selections through their FarmerJonesFarm website, shipped direct to your door three days a week (a 6-month subscription gets you 8-10 lbs of their unique vegetables for just $27/month). You don't even have to have a subscription—you can order just one box at a time, or even specialty "add-ons" like golden pea tendrils and popcorn shoots.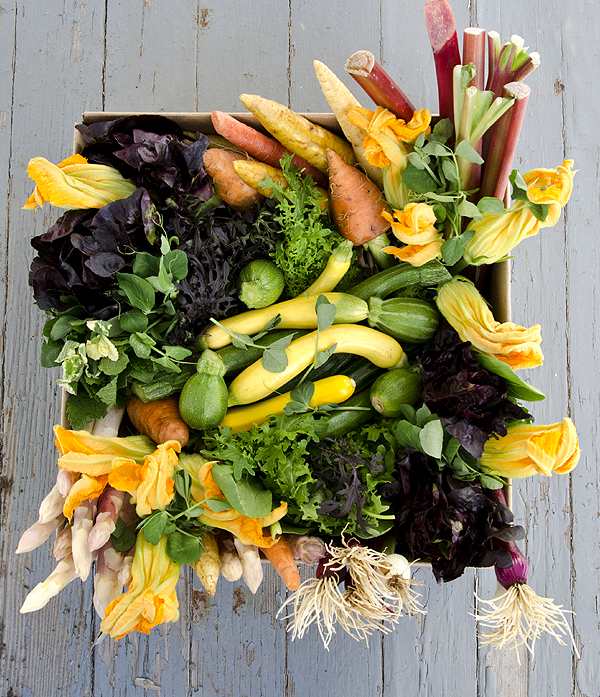 The next time you see a "typical" farmer, don't judge that book by its cover—the contents might surprise you.