Welcome New Sisters! (click for current roster)
Merit Badge Awardees (click for latest awards)
My featured Merit Badge Awardee of the Week is … Sherrilyn Askew!!!
Sherrilyn Askew (sherri, #1350) has received a certificate of achievement in Garden Gate for earning a Beginner Level Grow Where You're Planted Merit Badge!
"In Western Washington we have a number of non-invasive native ground covers, 5 of which are kinnickinnick, salal, wood strawberry, bunch berry, and coastal strawberry. I have planted both the strawberries in my strawberry patch and when they put off runners, transplant them around the trees and bushes in the yard. The bunch berries I have also planted around the shrubs and trees. The mosses in the grass are left unharmed, and the salal and kinnickinnick grow in the native part of my yard. I transplant any babies so that I can spread them further.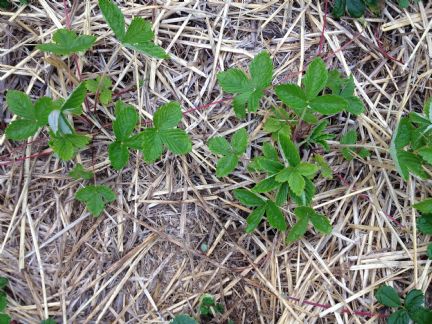 I'll admit it, I'm a berry addict. An opportunity to plant edible berries native to the area is not to be missed. I plant some for the wild critters and some for me. I also hate to mow the lawn. I would rather be spending that time gardening, or sipping mint tea and dreaming while I enjoy the scents of my herb garden. Grow moss grow!!!! And the best part about a native garden is that is does not have to be watered or weeded once it gets started. I am cleaning out a corner of my place that is full of weed trees and have started establishing the undergrowth for the wild cherry tree and ocean spray bush already there, and will be planting more native plants so that I will have a nice little sanctuary to hang out in."