Welcome New Sisters! (click for current roster)
Merit Badge Awardees (click for latest awards)
My featured Merit Badge Awardee of the Week is … Bea Campbell!!!
Bea Campbell (#2575) has received a certificate of achievement in Garden Gate for earning an Intermediate Level Herbs Merit Badge!
"This summer, my husband made a raised bed for me to start a herb garden. I have been doing some research and reading books on the subject. I didn't want to use railroad ties or treated wood. And rough oak would need to be replaced eventually. So we used cedar. I got some lemon sage, dill, oregano, rosemary, and cilantro cuttings from a friend. I have used the cilantro for salsa and the oregano to season pasta sauce.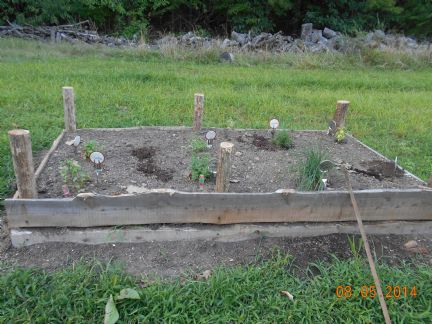 My herb garden is doing well. I got some mismatched forks at the Goodwill store and used wide-mouth canning lids to make markers for my herbs. It's so nice to go out and cut fresh herbs for cooking."