Today, let's armchair travel to what just might be the wildest frontier town on the planet. But if you think we're traveling to the Wild, Wild West, you might be surprised to learn we're traveling eastward … to the Eastern Cape province of South Africa!
If, like me, you hadn't heard of the Eastern Cape, it sits on the southeastern coast of South Africa, and is the birthplace of Nelson Mandela and many other prominent South African politicians. And its crowning jewel is an eccentric little frontier town called Bathurst.
Bathurst was settled in 1820 by lower-class British settlers looking to escape poverty in England, and sent to the area to act as a buffer between the Cape Colony and the African Xhosa people. One of those first settlers, Thomas Hartley, built a forge and became the town blacksmith. In 1832, he built an inn and pub next to his house. After his death, the pub became known as The Widow Hartley's Inn. Later, it was renamed the Pig and Whistle, and it's now one of the many National Monuments in Bathurst and the oldest continuously licensed pub in the country. A sign on the front door says, "Bathurst is a drinking village with a farming problem."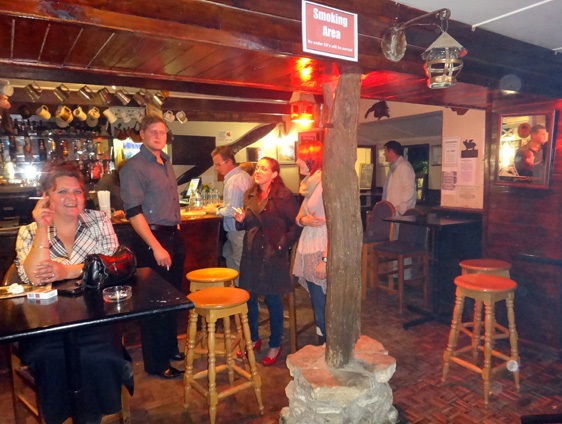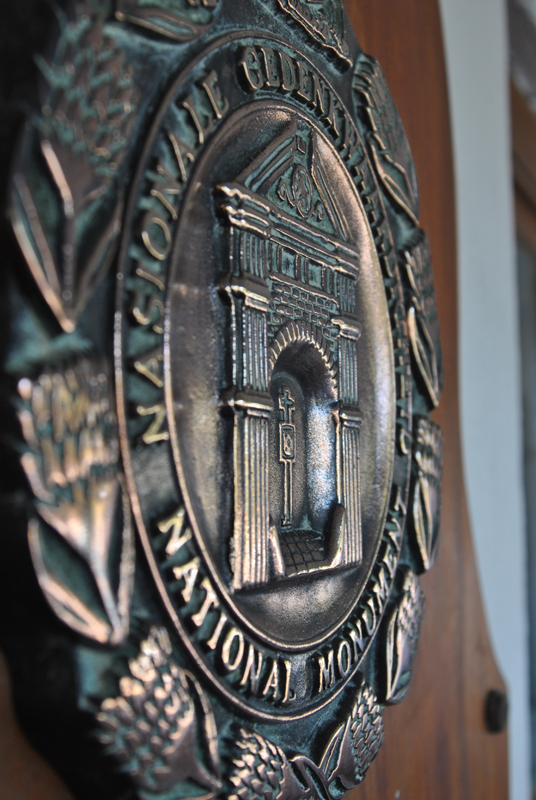 Travelers also come for the art the town is famous for. Known as a community of artists and musicians, you'll find eccentric shops and galleries, yard art like a vintage toilet sporting a pair of black stilettos, and an African thatched hut called the Dancing Donkey that sports African arts and crafts as well as natural organic products. Many of the original settler houses and other buildings in town have been preserved, giving the feel of an English village of the early 19th Century.
On down the road, you'll find the kitschy Bathurst Agricultural Museum, where you can see an ostrich incubator, ox wagon, old farming equipment, and even a steam engine.
But the kitschy-est venue in town may be the world's largest pineapple! The three-story-tall fiberglass pineapple (the main agricultural crop of the region) houses a pineapple museum and is surrounded by pineapple fields. While there, you can take a tractor tour of the farm and taste the local pineapples.
In the village, you'll also find the 1832 Wesleyan Church and the oldest (1834) unaltered Anglican church in South Africa, St John's, as well as the Bathurst Nursery and Tea Garden. On a nearby hill sits The Toposcope monument, built in 1859 with rocks from the original dwellings, marking the hilltop survey point for the early settlers with a vast view of the surrounding countryside.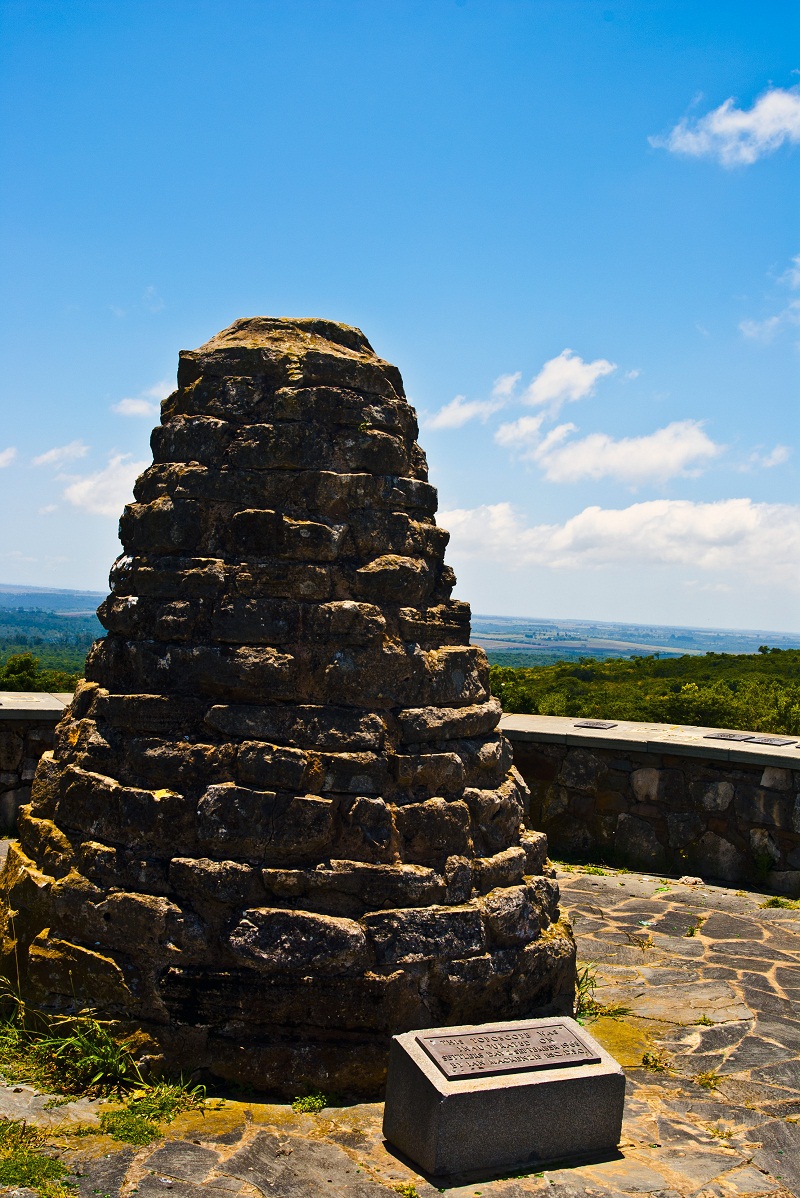 Just a short drive away, you'll find the Waters Meeting Nature Reserve, offering hiking and canoeing, and the beautiful Sunshine Coast, with its variety of swimming and surfing beaches.