What do you think the village of Morton, Illinois, might be famous for?
Yes, this town of some 16,000 residents, a bedroom community of Peoria, was ranked one of the "10 best towns for families" in 2013 by Family Circle magazine.
And yes, it gained some infamy that same year when one of its neighborhoods blocked a Habitat for Humanity home from being built for a hearing-disabled veteran because they didn't think the vinyl-sided home would fit into their brick-house community (after donations poured in as a result of the story, a brick house was built in its stead).
Is Morton, Illinois, the home of Morton Salt?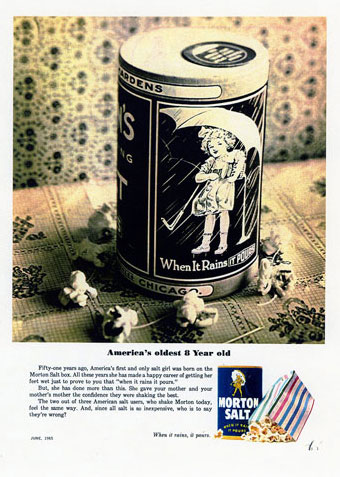 Morton University? No, those are both natives of Chicago, about 150 miles to the northeast.
Think fall … think round … think orange!
Morton is known as the Pumpkin Capital of the World.
Not only are several thousand acres around Morton growing pumpkins, but the Libby pumpkin cannery calls Morton home, canning up to 85 percent of the canned pumpkin in the U.S. So much pumpkin that the cannery runs day and night for about 13 weeks each year leading up to Thanksgiving. About 200 local farmers grow millions of pumpkins … not the kind you'd especially use for carving, but Dickinsons—tan-colored, oblong, thin-skinned pumpkins known for their rich flavor.
And each September at the beginning of pumpkin-harvest season, Morton holds their annual Pumpkin Festival, a 4-day event that attracts 100,000 visitors to the tiny town for events like Pumpkin Bingo, a pumpkin-decorating contest, a parade with over 100 entries where participants and spectators alike are encouraged to wear orange, and as many pumpkin-laden treats that residents can dream up … and visitors can eat up. And, of course, a pumpkin-pie eating contest!
Next year, try growing flavorful Dickinson pumpkins (can you believe it's an heirloom variety?) for your own pies—find heirloom seeds at Baker Creek Heirloom Seeds.