The adorable, always humorous MBA Jane is my way of honoring our Sisterhood Merit Badge program, now with 6,102 dues-paying members who have earned an amazing number of merit badges so far—8,722 total! Take it away, MBA Jane!!! MJ 
Wondering who I am? I'm Merit Badge Awardee Jane (MBA Jane for short). In my former life …   
For this week's Stitching and Crafting/Homespun Christmas Expert Level Merit Badge (Part II), I lovingly wrapped up the triplets' homemade holiday gifts, and got to work on the grownup people of my life. There are so many friends I want to shower with presents, it's hard to know where to start. Thank goodness for large cookie recipes, am I right? It never hurts to have extras lying around the kitchen during the month of December for those drop-ins you might have forgotten to shop for (I mean, craft for). And it never hurts to eat them.
The cookies, I mean.
Ideas …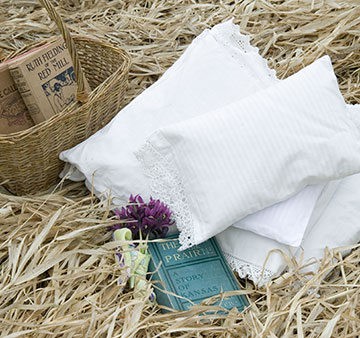 Heat Therapy Packs for Gramma Barbie
• 1 pillowcase (will make three heat packs)
• Rice
• Essential oils or dried herbs
Cut pillowcase into three even rectangles. Sew bottom(s) closed. Stuff. Hand-stitch opening. Personalize with applique or ribbon/lace, if desired. Include directions to microwave for two minutes.
Porcupine Pincushion for the sewers in your life
• Felt
• Needle and thread
• Stuffing
• Collection of pins
Cut out the shape of your porcupine, using free Internet downloadable patterns or freestyle your own. It doesn't have to be a porcupine, of course, but they look adorable with pins … instead of disturbing.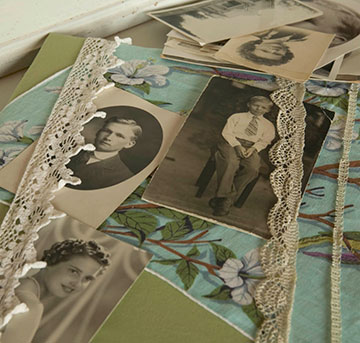 Photo Coasters for family
• 4×4″ tiles (they're about .16 each at home-improvement stores, such as Lowes, but I see them offered for free on Craigslist.com quite often. Or you might have a stack left over from your last tiling project)
• Mod Podge
• Sponge brush
• Felt
• Photos
• Clear acrylic spray
Trim your photo and felt to exactly match the size of your tiles. Glue felt to the bottom of the tile with regular glue, and the photo to the top with the Mod Podge and your sponge brush. Mod Podge the top of your photo as well. It will dry clear, so just use a nice, thin coat. After it dries, waterproof your masterpiece with the clear acrylic spray. Adorbs!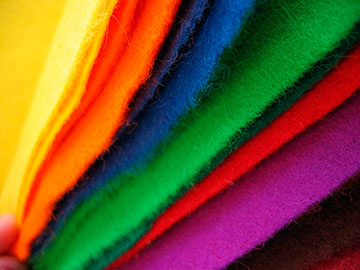 Coffee/Tea Hot Cup Sleeves for your warm beverage drinkers
• A coffee sleeve from your friendly neighborhood barista to use as a pattern
• Felt
• A cute button
• A small piece of grosgrain ribbon
• Hot glue, or needle and thread
Using your cardboard sleeve as a pattern, cut your felt to size. (If you're a knitter, you could skip the felt and knit your coffee sleeve instead). Glue or sew your button on one side and your ribbon on the other. Mmm! Did somebody suggest a Candy Cane Mocha with whip?
Leg Warmers/Boot Socks for the Fashion Divas in your life
• A sweater
• A bit of lace
Remove the arms of your sweater for the legs of your warmers. Attach lace to the top. (An alternative adornment to lace would be a couple large buttons.) Hem edges to prevent fraying (depending on fabric).
What's more fun: making these gifts, giving them, or getting them? Let me know!