The adorable, always humorous MBA Jane is my way of honoring our Sisterhood Merit Badge program, now with 6,450 dues-paying members who have earned an amazing number of merit badges so far—9,160 total! Take it away, MBA Jane!!! MJ 
Wondering who I am? I'm Merit Badge Awardee Jane (MBA Jane for short). In my former life …   
For this week's Stitching and Crafting/Ink Slinger Expert Level Merit Badge, I had to pick a genre of writing.
This was tough.
Genres are like chocolate to me: they're all good. Well, maybe not year-old Easter bunnies with the ears gnawed off that you find in the back of your pantry, but still.
I find myself going through genres in phases. There was the year I read every Romantic Suspense novel I could get my hands on, the year where I only wanted Non-Fiction Self-Help How-Tos, and the year I haunted the Poetry aisle at Barnes and Noble. I'm eclectic, okay? There was also the year I shamelessly collected any and all paperbacks with Fabio on the cover, but let's not talk about that.
Anyway, I settled on the perfect genre for my Expert Level Merit Badge earning goals:
That's right, peeps. I eat up cookbooks (pardon the pun) like crazy. I drool over their full color photographs of soufflés,
I swoon at their luscious descriptions of exotic cheeses,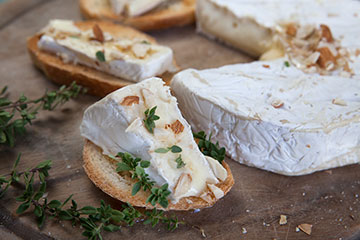 their flour-dusted pages make me melt, their mouthwatering text about sauces and side dishes scrambles my senses, and their delectable wording gives me goosebumps. Words and phrases like
Gently fold in
Ambrosia filling
Buttercream
Coq a vin
En glace
Gastrique
Bouquet garni
Chiffonade
Crème fraiche
Roux
…
They're like balm for my soul. I collect cookbooks like some people collect stamps or spoons. They're piled by my bed for midnight reading, they're stacked by the pantry for easy accessibility, and they're lovingly arranged on my coffee table for guests to appreciate. In short, I have a problem. But instead of repenting of it, I'm embracing it. And not just embracing it, but adding my own title in, to boot.
And speaking of titles, how to choose? There are so many sub-genres in my genre! Should I stick to desserts, or breads, or backyard fare, or perhaps vegetarian? Simple and easy, or complicated and snazzy? Savory or sweet?
My brain full of too many good ideas, I took a cookie break. And then a deviled egg break.
(What? You don't take deviled egg breaks?).
My Expert Level Badge needed 20 pages of writing. 20 pages equaled 20 recipes, more or less. I wasn't sure I could come up with 20 recipes for green beans, so I scratched Haricot Vert Haven as my title. Same problem with 1001 Exciting Ways to Use Paprika.
Titles still in the running as I feverishly scribbled out my outline and first draft:
Heavenly Hominy
Jumbo Gumbo: Large Pot Meals for Large Men
Broccoli for Eating and Foliage for Sprites
Lick the Spoon! Frostings for Beginners
How-To Barbeque with Hand-drawn Illustrations Because My Camera Fell in the Simmering Sauce
While my thoughts meandered through my head, I took a Sweet and Sour Short Rib break (What? You don't take Sweet and Sour Short Rib Breaks?) and read through my two favorite cookbooks for inspiration and delight: My Life in France, by Julia Child tickled (and pickled) my fancy, and A Treasury of Great Recipes, by Vincent and Mary Price, sent delicious shivers down my spine …