Welcome New Sisters! (click for current roster)
Merit Badge Awardees (click for latest awards)
My featured Merit Badge Awardee of the Week is … Lynette McPherson!!!
Lynette McPherson (#6300) has received a certificate of achievement in Cleaning Up for earning a Beginner Level Shopping Green Merit Badge!
"I reclaimed 3 pairs of my husband's work jeans, made 3 garden aprons and 6 shopping bags.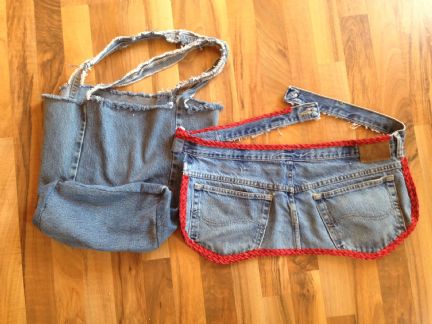 This worked amazingly well! Not only did I use all of the jeans, but I cut off the belt loops, labels, and other smaller pockets for use in future projects. The reusable bags were made by opening the seam on the legs of the pants, sewing back together, adding a bottom, and cutting along the inseam for the handles."