Welcome New Sisters! (click for current roster)
Merit Badge Awardees (click for latest awards)
My featured Merit Badge Awardee of the Week is … Beth Lohman!!!
Beth Lohman (cntybuff, #2591) has received a certificate of achievement in Garden Gate for earning a Beginner Level Backyard Farmer Merit Badge!
"I received two beautiful chickens for my birthday last October. I have been learning a little about how to take care of them and improving their pen.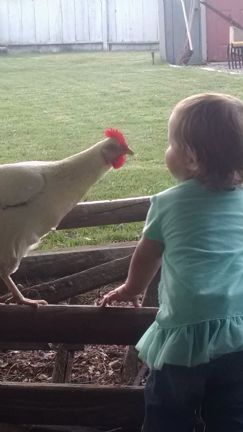 I love having chickens. So does my granddaughter. We love watching them free-range in the backyard. I haven't had to buy eggs in months!!! I'm ready to add a couple more."