Welcome New Sisters! (click for current roster)
Merit Badge Awardees (click for latest awards)
My featured Merit Badge Awardee of the Week is … Joanna Green!!!
Joanna Green (Joanna, #5965) has received a certificate of achievement in Stitching & Crafting for earning a Beginner Level Buttoned Up Merit Badge!
"I have had buttons laying around and stuffed in many places for awhile, but I thought it was time to gather them all together in one place. Some of them are from my great-aunt, some from my mom, and some I have collected on my own.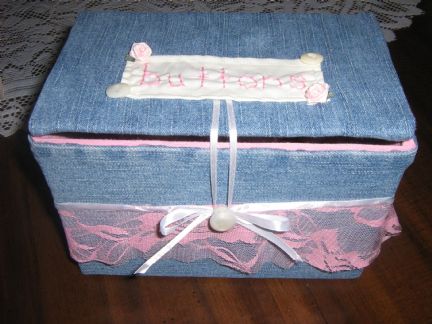 I counted a total of 95 buttons and hope to add more. I decided to make a box to put them in and had a lot of fun doing it! I just covered a cardboard box with fabric and added some details."