Welcome New Sisters! (click for current roster)
Merit Badge Awardees (click for latest awards)
My featured Merit Badge Awardee of the Week is … Sherrilyn Askew!!!
Sherrilyn Askew (Sherri, #1350) has received a certificate of achievement in Stitching & Crafting for earning an Expert Level Nellie Will-do Merit Badge!
"I have spent over 100 hours stitching a costume for the upcoming Women's Primitive Skills weekend. I made 3 chemises, 3 bloomers, and one linen day dress, all in the style of the late 1700s.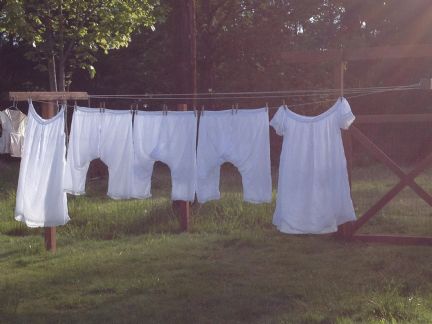 I still need to make a reticule for the weekend. A lady needs to carry her things, and pockets are going out of fashion at this time."