Welcome New Sisters! (click for current roster)
Merit Badge Awardees (click for latest awards)
My featured Merit Badge Awardee of the Week is … Terry Steinmetz!!!
Terry Steinmetz (teryouth54, #3600) has received a certificate of achievement in Outpost for earning an Intermediate & Expert Level Disconnect to Reconnect Merit Badge!
"My girlfriend, Mindy, and I set up our glampers at a campsite that I built. We stayed out there for the weekend. We left everything behind and just enjoyed the outdoors. We sat by a fire every chance we could get. Played games. Looked at the stars, cooked over the campfire. It was just nice to be there without anything to distract us.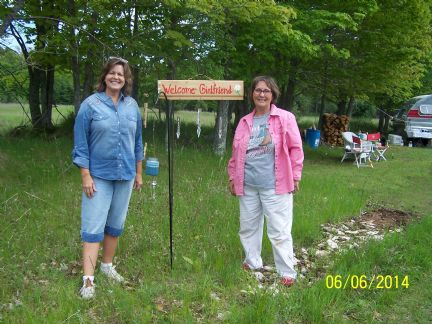 We felt so relaxed, got to share ourselves more, and came back so-o-o refreshed. Looking forward to doing this again in September.
I decided I needed a few days away after the hectic garden and canning season. So I packed up what I needed and went out to my glamper at my campsite on the back of our 40. I brought 2 books, a magazine, and some knitting. Ahh! I looked forward to just me, myself, and I—alone and peaceful. I spent 3 days and 2 nights, enjoying every minute.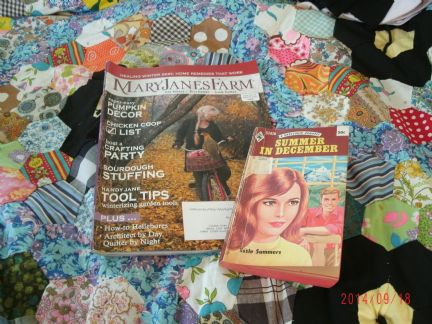 I read both of my books and my magazine, took naps when I wanted, and did some knitting on a scarf as a gift for my son for Christmas. I was so happy to have a heater in my glamper, as the temps dropped into the 40s with cold winds out of the north! I cooked most of my meals by the fire, except for the last meal of homemade chicken noodle soup. It was wonderful to just be totally by myself and do some self-indulgence! I loved the experience, even the cold weather."