Welcome New Sisters! (click for current roster)
Merit Badge Awardees (click for latest awards)
My featured Merit Badge Awardee of the Week is … Marcia Neigebauer!!!
Marcia Neigebauer (marcian12, #5947) has received a certificate of achievement in Each Other for earning a Beginner, Intermediate & Expert Level Entrepreneurial Spirit Merit Badge!
"I dreamed of owning a Bed and Breakfast. My dream came to being in 2013. I worked on marketing the Inn and have so many guests looking for rooms, that I than dreamed of buying the house next door to add rooms. I have found some financing in place for the short term. I am working on my expenses and marketing our Inn.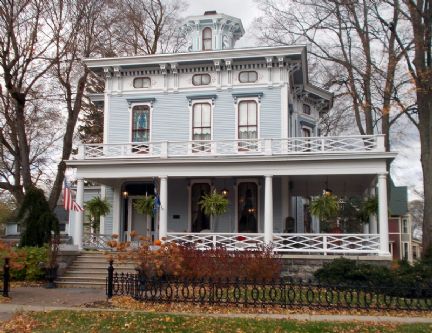 On Tuesday, July 14, we will be able to purchase the home next door and will need to work very fast to have rooms ready at the end of the month. I am very excited about the rooms we are already booking into the new addition. Our website is DelanoInn.com. We are also adding an apartment over the garage on the property next door."